McCain – a long-time Republican and presidential candidate – passed away at the age of 81 from cancer on Saturday. Sputnik discussed McCain and his legacy with independent journalist Stephen Lendman.
Sputnik: Why has the news of McCain's death drawn so many divisive opinions?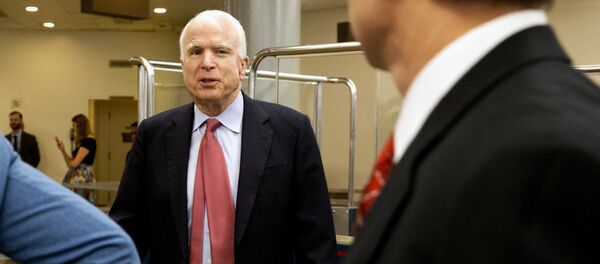 27 August 2018, 15:35 GMT
Stephen Lendman: In the mainstream media I don't think there was much divisiveness about him; even the slightly critical comments were basically slouched over in favor of lavish praise about him.
I wrote two articles about him, one about the media response and the response from US political figures, from former presidents – Bush, Obama – current one – Trump, members of Congress – all unanimously praising him, ignoring his deplorable record that I covered in one of my articles; there's nothing about McCain that is praiseworthy.
Sputnik: Why does the US mainstream media have this coverage with regard to no indifference towards him? Is it because he was very much part of the deep state and the liberal ideology that the American administration is currently going through?
Stephen Lendman: It's really more than John McCain, it's about any members of either party that are involved in the official policies of the state.
Their praise, no matter how unlawful, no matter how much harm they do to so many people, no matter how many untruths they spew in the comments that they make, their reporting about this is virtually the same from America's media, it's the alternative media that people need to go to, like Radio Sputnik, to get real news information and analysis of the big issues, whether it's national in various countries or international, certainly alternative journalists, I consider myself one of them, even at an age slightly greater than John McCain when he passed away.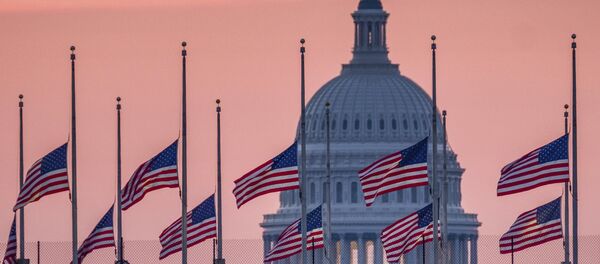 26 August 2018, 19:20 GMT
Sputnik: What do you think his political career in terms of a legacy will have for Mr. McCain, leaving US politics as he has done now, in terms of international politics in general?
Stephen Lendman: The reason he's getting all this praise is he was a very loyal spear carrier for America's imperial agenda. He was an extreme Russophobe, he made all kinds of false comments about Russia, but of course, that goes on in Washington by virtually everybody in the nation's capital. He was a war criminal, aborted as a fighter pilot, he was interviewed as a POW by q psychiatrist who made comments about him saying that he took bombing much like an activity of sport.
I mean this guy had no feeling at all for the people he was killing, who were mostly civilians, just no sympathy whatsoever for what he was doing. And he really wasn't treated that badly as a POW; once it was discovered that he was a son of a four-star admiral, the North Vietnamese thought that he could be a very valuable political tool to use in negotiating with Washington, so he was treated much better than the other POWs.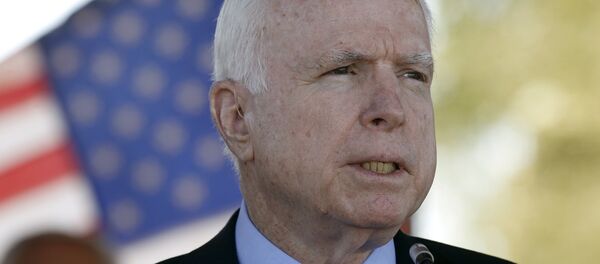 27 August 2018, 13:21 GMT
He really has been a despicable character throughout his career in Washington, including his stint for 25 years with the International Republican Institute, which is an undemocratic organization, along with the National Endowment for Democracy – both of these organizations and others are inimical to democracy worldwide, not supporting it, and it goes on and on about McCain.
Sputnik: Why do you think he was so anti-President Putin? He's even gone on record to say that he hated President Putin. Do you think that this kind of embedded indifference towards Putin was misdirected? Do you think he really did do his research or was he just so vehemently attracted to this deep state and the liberal geopolitical culture that America is so embedded in nowadays?
Stephen Lendman: He's definitely part of the system – again, it's not just him, there's barely a Russian supporter here, I don't think anybody in Washington is a Russian supporter, and most of them are extreme Russophobes. I've quoted so many of them, including McCain, and what do they say?
They repeat one big lie about Russia after another. Russia had nothing to do with interfering in America's political process, nothing to do with downing MH17, nothing to do with the Skripal incident, nothing to do with aggression in Ukraine, and it goes on and on and on, but McCain and other in Washington and the media, of course, in America, continually accuse Russia of these things it had nothing to do with, and why, the why is the most important, because of Russian sovereign independence refuses to bow to America's will, things like that.
It opposes America's imperial agenda; I oppose America's imperial agenda; I think any alternative journalist opposes America's imperial agenda; so the big lies substitute for the hard truths and the media in America really are most guilty of all, because they repeat the big lies endlessly, starting with The New York Times and when it comes to television in America, oh my goodness, I can't bear to watch it, I peek at it once in a while because they do media critiques, but it gives me heartburn to watch.
Views and opinions expressed in this article are those of Stephen Lendman and do not necessarily reflect those of Sputnik.