KIEV (Sputnik) — Ukrainian President Petro Poroshenko on Tuesday accused Budapest of creating a "parallel reality" in the Ukrainian-Hungarian relations, stressing that Kiev could not sacrifice its interests while building relationship with other states.
The remark came against the backdrop of deterioration of Kiev-Budapest relations over the Ukrainian education law, adopted on September 28, which stipulates that children from national minority groups, including the Hungarian minority, will be able to study in their native language only at the primary school level, while secondary and post-secondary education will be only in Ukrainian.
"Unfortunately, Budapest is trying to create some sort of parallel reality in its relations with Ukraine. Both we and the Hungarians are protecting [our] language. I would like to emphasize that we are doing this on our land, and we strictly comply with the international standards," Poroshenko said at a meeting with the heads of Ukraine's foreign diplomatic missions, as broadcast by Ukrainian TV channels.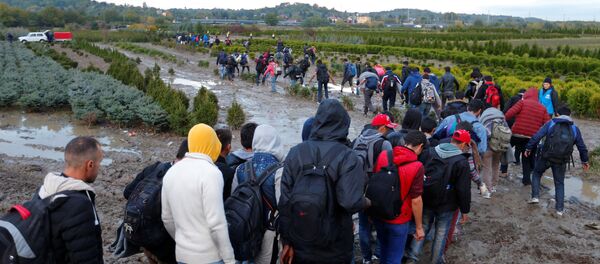 According to Poroshenko, Ukraine cannot make any concessions in relations with its neighbors if this harms the country's national interests, thought, it still cannot afford "losing friends."
"Hungary is surely a very special case, but exactly this case shows how important it is to have friendly and solid relations with neighbors," Poroshenko said.
On May 28, NATO Secretary General Jens Stoltenberg said that he had discussed the dispute over the education law with the Ukrainian and Hungarian authorities, and that he hoped for a mutually beneficial solution to be found.
According to the Ukrainian census of 2001, the Hungarians are the fifth largest national minority in the country.