"The commission of Russian specialists has completed its work and provided the [UAE-based] Mohammed bin Rashid Space Center information on the UAE nationals' medical examination and simulation training, in other words, information on the readiness of a particular candidate for the space flight," the source said.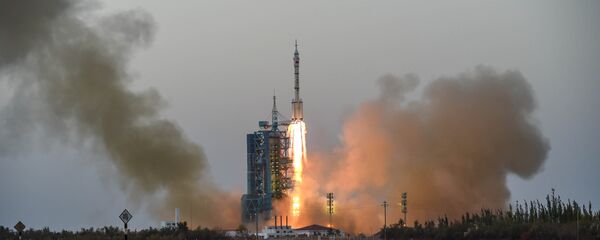 On June 20, Russia's Roscosmos state space corporation announced that the flight with the participation of an UAE astronaut would be held in April 2019. In July, nine UAE candidates arrived in Russia for medical tests.
After the screening process, the candidates will return to the UAE, where an astronaut and a backup astronaut will be selected at the national level. Only one of them will actually participate in the flight to the ISS.
Further training in the Gagarin Research and Test Cosmonaut Training Center, located in the Moscow region, will start in mid-September.
Roscosmos and the Mohammed bin Rashid Space Center are also engaged in discussion on organizing a long-time ISS mission for the UAE for a period of up to one month.
WATCH: Russian Cosmonauts Set New Record for Longest Spacewalk