According to the Washington Times, Ohr told lawmakers that if you ask the FBI, there's not much of value in the Steele Dossier, which alleges long-standing collusion between US President Donald Trump and Russia.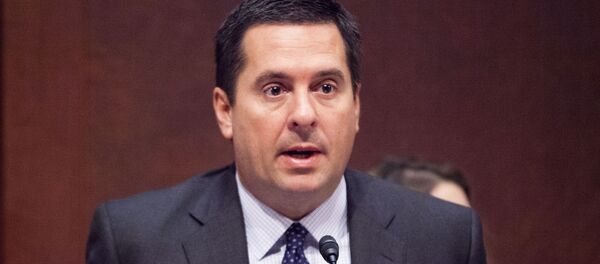 28 August 2018, 19:17 GMT
While the document appears explosive to readers, the veracity of the allegations is doubted by the FBI, Ohr reportedly indicated.
Ohr, a 30-year veteran of the DOJ, has known Christopher Steele, the dossier's author, for many years. Ohr's wife, Nellie, was also hired by Fusion GPS, the company paid by the Democratic National Committee (DNC) and Hillary Clinton's presidential campaign to contract Steele to gather the material contained in the dossier. Nellie Ohr and Steele also met several times over the course of the 2016 election campaign and some of her work as a Russia specialist for Fusion GPS also made it into the dossier.
The FBI also made a number of payments to Steele, but it isn't clear in what amounts or when they occured, because the documents detailing the payments were heavily redacted when they were released by the bureau.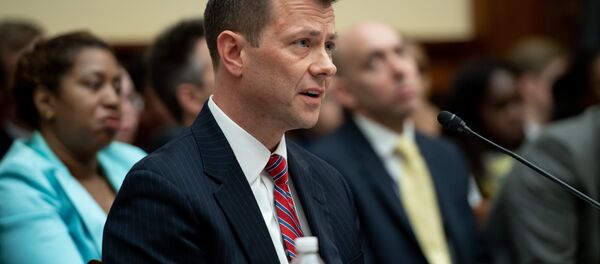 14 August 2018, 00:32 GMT
Ohr passed information from Steele to the FBI, a responsibility not within the purview of his job as an associate deputy attorney general, even after the British former spy was fired as a source from the FBI for leaking to the media. Steele tried to have Ohr act as a go-between for him and US special counsel Robert Mueller, who is investigating links between Trump and Russia. Ohr was demoted after his role in creating the Steele Dossier was revealed.
According to Republicans, the Steele Dossier was used to obtain a Foreign Intelligence Surveillance Act (FISA) warrant allowing them to spy on an American citizen, Trump campaign aide Carter Page.
Republicans came out of the hearing fuming about the prospect of a document believed from the beginning to be mostly bogus by the FBI still forming the basis for the surveillance warrant. "Until today, we were not certain that the FBI knew all of the things at the time that they were making initial FISA application and subsequent renewals," Rep. Matt Gaetz (R-FL), told reporters. "What we've learned today is that the FBI was absolutely in possession of material facts that they withheld from the FISA courts."
"If indeed the information we heard about today was not given to those four FISA judges, there's a real problem," Rep. Mark Meadows (R-NC) said.
Democrats, for their part, boycotted the hearings, characterizing them as a means of undermining the Mueller probe.
One day after Ohr's private testimony, Trump once again directed his ire towards the career DOJ official. "How the hell is Bruce Ohr still employed at the Justice Department? Disgraceful! Witch Hunt!" the president tweeted.