"The government had approached Interpol to bring back Musharraf, however, they rejected the request… Interpol officials had said that the high treason case does fall under their legal ambit," Khokhar told a special court in the country's capital of Islamabad, as quoted by the Geo TV broadcaster.
On August 20, the special court called Khokhar up over the non-arrest of Musharraf, who had not appeared in court despite multiple summons.
READ MORE: Pakistan Disputes US State Department's Statement on Pompeo-Khan Conversation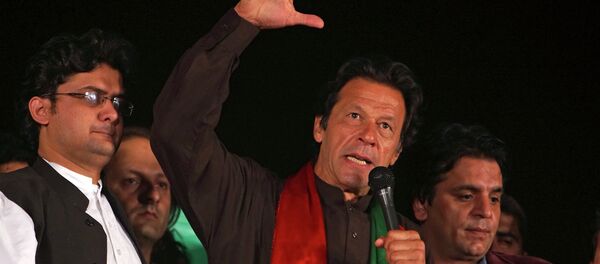 17 August 2018, 12:44 GMT
The criminal case against Musharraf, who headed the country from 2001 to 2008, was launched in 2013 over his suspension of constitution and imposition of extra-constitutional emergency in November 2007. Under Pakistani legislation, the conviction for high treason is either life imprisonment or capital punishment.
In March 2016, Musharraf, who was 72 years old then, fled the country and headed to the UAE for receiving medical treatment. Since then, he has not left the UAE. On Tuesday, Musharraf's lawyer said that the former president would return to his home country and appear before court only if he was guaranteed president-level security.
The next hearing of the case is scheduled for September 10.