Puerto Rican authorities have raised the official death toll from Hurricane Maria, which ravaged the island in September 2017, to 2,975 people, a massive increase from the previous figure of 64, ABC News reports.
The new figure comes from a study commissioned by the island's government and performed by researchers at George Washington University's Milken Institute School of Public Health. The new figure of 2,975 people is 4,500 percent higher than the previous estimate of 64.
Instead of an actual body count, the researchers used a mathematical model based on historical patterns, with "adjustments made for age and sex," researchers said.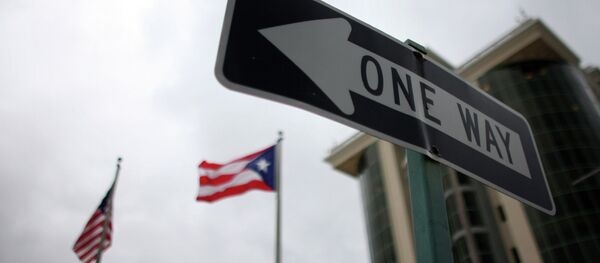 Dr. Lynn Goldman, dean of the Milken Institute School of Public Health, pointed out that the hurricane caused problems such as "loss of electricity, issues with getting food and water, healthcare and other things people needed," which lasted for months, raising the risk of death for those in the poorest communities by 60 percent or higher and by 35 percent for people aged 65 or older.
The study's timeframe officially ended at February 2018, but after looking at the results, the researchers discovered that deaths of the poor and elderly did not stop at the time the study's timeframe cut off.
"We thought we would capture all the deaths if we looked at the period between September 2017 and February 2018, but in reality, even in February, there was still some excess deaths among the poor and the elderly," Goldman told ABC. "It might make sense to follow through for the next six months to see when the death rates actually return to base line."
Aside from the numbers, the report included a strict criticism of Puerto Rican authorities, claiming that the disaster unearthed "inadequate preparedness and personnel training for crisis and emergency risk communication."
The study was ordered following almost a year of uncertainty and political debate over the death toll following the hurricane, ABC reports.