The US authorities have requested the WTO Dispute Settlement Body to arrange consultations with Russia over Russia's imposition of additional duties with respect to certain products originating in the United States, the World Trade Organization said Wednesday.
The request for consultations is the first step in filing a lawsuit in the framework of the organization.
READ MORE: Ministry: Russia Introduces Additional Taxes on Some US Goods Amid Steel Tariffs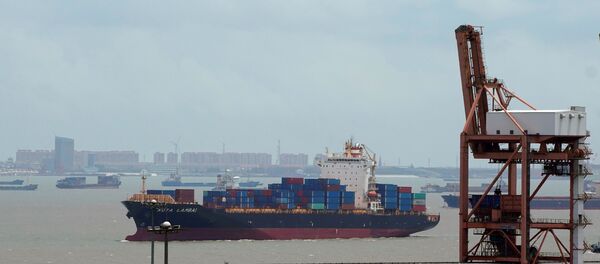 23 August 2018, 14:17 GMT
According to the text of the request, "Russia does not impose the additional duties measure on like products originating in the territory of any other WTO Member. Russia also appears to be applying rates of duty to US imports greater than the rates of duty set out in Russia's schedule of concessions."
On August 5, Russia introduced new rates of import duties on a range of US goods in response to previously imposed US duties on steel and aluminum.
Also, Russian officials stated that they would be contacting the World Trade Organization in order to respond to the US president's decision.
On May 31, the United States reintroduced the tariffs on imports from Canada, Mexico, and the European Union, as they refused to start talks over the customs policy with Washington.