"Corbyn's remarks about the disgraceful behavior of a few Zionists at a meeting with a leading Palestinian representative in 2013 carry no hostility to Jewish people at all. To compare them to Enoch Powell's public incitement to race hate in his Rivers of Blood speech betrays the true motivation of Rabbi Sacks and others – a desire to deny Palestinians the right to argue their case against Israeli oppression," Wimborne-Idrissi said.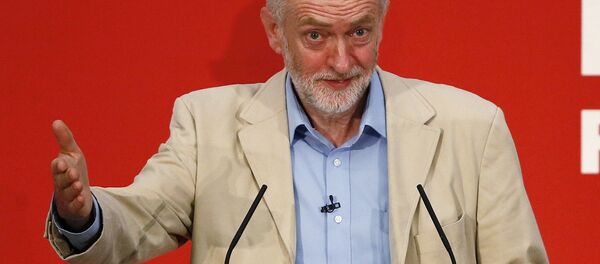 28 August 2018, 11:50 GMT
After Lord Sacks' claims emerged, Labour responded to them by saying they were "absurd and offensive."
"Our essential message is that the Labour Party is right to react by saying Sacks' remarks are 'absurd and offensive'," the JVL spokeswoman argued.
UK ex-chief rabbi Lord Johnathan Sacks recently weighed in on claims as to allegedly endemic anti-Semitism within the UK Labour Party following the publishing of comments made by Corbyn in 2013, criticizing "British Zionists" over their hostile treatment of Palestinian Ambassador to the United Kingdom Manuel Hassassian. In an interview for the New Statesman magazine, the former chief rabbi denounced the Labour leader as a supporter of "racists, terrorists and dealers of hate who want to kill Jews and remove Israel from the map."
Corbyn originally made his 2013 remarks following Hassassian's speech in the parliament. The Labour leader claimed that the Palestinian representative was berated for his views by "Zionists" following the conclusion of his speech.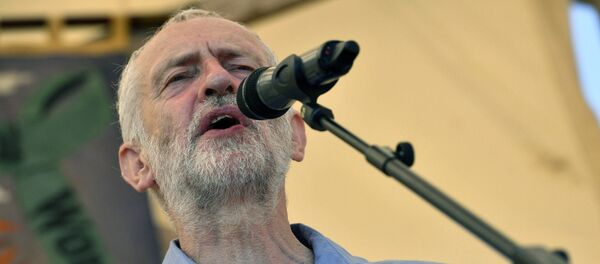 17 August 2018, 15:42 GMT
According to Corbyn, Hassassian had "made an incredibly powerful and passionate and effective speech about the history of Palestine and the rights of the Palestinian people." The opposition leader claimed that resulting hostility from "British Zionists" was due to them not wanting to study history and failing to appreciate "English irony."
Referring to Corbyn's 2013 remarks, Lord Sacks equated the Labour politician's words with Powell's 1968 "Rivers of Blood" speech, in which Powell criticized mass immigration to the United Kingdom, particularly from the Commonwealth states.
Sacks claimed that Corbyn's statement was "divisive, hateful and like Powell's speech it undermines the existence of an entire group of British citizens by depicting them as essentially alien."
Corbyn, in his turn, said that he defended Hassassian "on the face of what I thought were deliberate misrepresentations by people for whom English was a first language, when it isn't for the ambassador." The Labour leader also claimed he would now be more careful with his use of the word Zionist.
Lord Sacks' comparison between Corbyn's remarks and Enoch Powell's anti-migrant "Rivers of Blood" speech has however re-ignited Labour's internal tensions over alleged anti-Semitism within the party, with Jewish supporters of the party leadership believing the former head rabbi has a political motive in attacking Corbyn.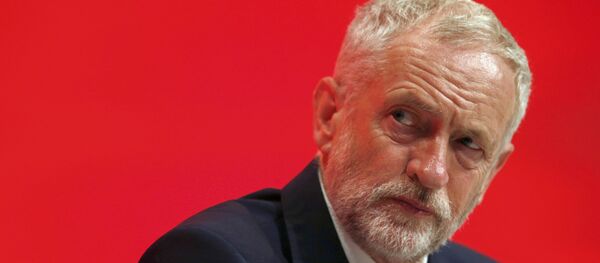 14 August 2018, 00:48 GMT
"It's no coincidence that Sacks was a cheerleader in 2017 for ugly, racist celebrations in Jerusalem and Hebron marking the fiftieth anniversary of Israel's conquest of Arab east Jerusalem. Hence their concerted attacks on the Labour leader with the most consistent record as a defender of Palestinian rights and of all victims of racism, including Jews," Wimborne-Idrissi argued.
Wimborne-Idrissi also questioned the treatment of Labour's alleged anti-Semitism controversy in the British press, arguing that mainstream media outlets were intentionally spreading abuse of Corbyn as a means to distract people from other issues.
"We deplore the way the BBC and other media are spreading scurrilous, destructive and malicious abuse of Jeremy Corbyn and the left, distracting attention from Israel's crimes against Palestinians, from the real threat of vicious right-wing racism and from the challenges facing all British citizens under this chaotic Tory government," the spokeswoman pointed out.
Over the past years, Labour has been facing allegations of anti-Semitism. Several party members have even been suspended after it was revealed they had been involved in anti-Semitic actions. The party's leadership has promised firm action against the expression of anti-Semitic views by party members.