Iran is losing faith in Europe's ability to make sure that the country reaps the promised economic benefits of the 2015 nuclear deal in the wake of the United States' exit from the accord in May, Deutsche Welle wrote.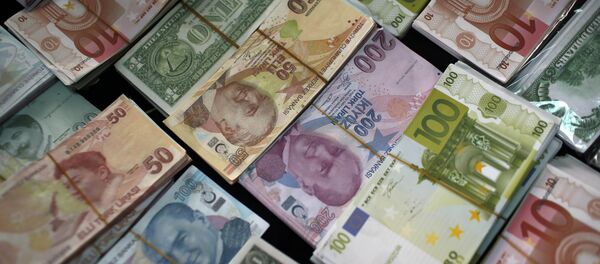 30 August 2018, 00:42 GMT
Iran's supreme leader, Ayatollah Ali Khamenei said that Iran should abandon hopes for Europe to save the nuclear deal and could withdraw from the landmark agreement.
"There is no problem with negotiations and keeping contact with the Europeans, but you should give up hope on them over economic issues or the nuclear deal," Khamenei told President Hassan Rouhani and his cabinet, according to comments published on his official website.
"The nuclear deal is a means, not the goal, and if we come to this conclusion that it does not serve our national interests, we can abandon it," Khamenei added.
As Germany, France and Britain scramble to salvage the Iran nuclear deal, or the JCPOA, and protect the interests of European companies that could suffer as a result of Washington's sanctions, Tehran wants to make sure that its business ties with Europe will not deteriorate after the second round of US sanctions kicks in in November.
The first round of renewed US sanctions on Iran came earlier this month, with a second wave targeting Tehran's oil and banking sector slated to go into effect in November.
In May, Ali Khamenei published conditions the three European signatories to the 2015 Iranian nuclear deal — Germany, Britain and France — must accept to guarantee that Iran stays in the agreement.
The conditions include not discussing Iran's ballistic missile program or actions in the Middle East, safeguarding European banks' cooperation with Iran, continue buying Iranian oil, "standing up against US sanctions" on Iran and condemning Washington's violation  of a UN resolution supporting the nuclear deal.
On May 8, President Donald Trump said he was withdrawing the US from the nuclear agreement with Tehran despite objections from Europe as well as Russia and China, who have repeatedly defended the deal.
READ MORE:Iran: EU Package on Extending Nuclear Deal 'Disappointing'
Secretary of State Mike Pompeo has demanded all signatories to the 2015 nuclear accord negotiate a fresh treaty that would encompass not only
Iran's nuclear program, but its defense and foreign policies as well. He warned Iran would face "the strongest sanctions in history" if it did not agree to make changes.
The 2015 nuclear deal, also known as the JCPOA, eased sanctions earlier imposed on Iran in exchange for Tehran curtailing its nuclear weapons program.