"A very extensive overhaul is underway. We will receive another two planes this year, and the modernization of all aircraft of this type currently in service will continue in the future," Krivoruchko said during the visit to the Beriev Aircraft Company's Taganrog aircraft-manufacturing plant located in the port city of Taganrog in southwestern Russia.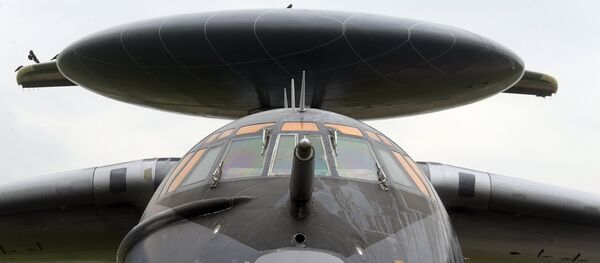 18 November 2017, 13:55 GMT
During Krivoruchko's trip to the city, a meeting devoted to the ongoing testing of the A-100 AWACS airplane, modernization of the Tu-95MC Bear strategic bomber, Tu-142 maritime reconnaissance and anti-submarine warfare (ASW) aircraft and A-50 aircraft, as well as the appearance of the A-50U aircraft took place.
The first A-50U aircraft was handed over to the Russian Armed Forces in 2011. Since then, these planes have been actively used by the Russian forces, including during their anti-terrorist operations in Syria.