Idlib is one of the Syrian areas where terrorists and militants, particularly those who are part of the Jabhat Nusra terror group or affiliated with it, are still active. Moreover, thousands of militants have been transported to the province from other Syrian regions under deals with Damascus.
Turkish President Recep Tayyip Erdogan said Thursday that Ankara was cooperating with Moscow and Tehran to avoid a catastrophe in Syria's militant-held northwestern Idlib province.
READ MORE: Russian MoD: White Helmets Preparing to Stage Chemical Attack in Idlib
"We are carrying out work together with the Russians and the Iranians to prevent the catastrophe which took place in Aleppo from repeating in Idlib. We are also engaged in talks with the US [authorities], we are looking for ways to clear Manbij of terrorists," Erdogan said during his speech in Ankara, as quoted by the CNN Turk broadcaster.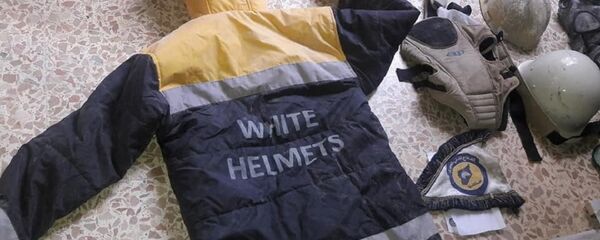 29 August 2018, 23:02 GMT
Earlier on Thursday, Russian Deputy Foreign Minister Mikhail Bogdanov said Russia was holding consultations with Iran and Turkey, the two other guarantor states of the Syrian truce, about the situation in Idlib.
The city of Aleppo, which has long been under the control of militants and opposition groups, fell to the government forces in late 2016 after four years of violent fighting. Once the most populated city in Syria, Aleppo was devastated in the course of the battle.
The territories surrounding the city of Idlib are currently largely free of the Syrian government forces' control. The areas are occupied by members of the armed opposition and, according to the information of the Russian and Syrian authorities, militants of certain terrorist groups, who carry out from time to time attacks on the positions of the Syrian government forces.
READ MORE: State Department Says US Will Respond to Chemical Weapons Use in Idlib, Syria
Earlier this week, Russia's Defense Ministry warned that the leader of the Tahrir al-Sham terrorist group, which is affiliated with Jabhat Nusra, was planning a false-flag chemical attack against civilians in Idlib in order to provoke western nations into retaliating against Damascus.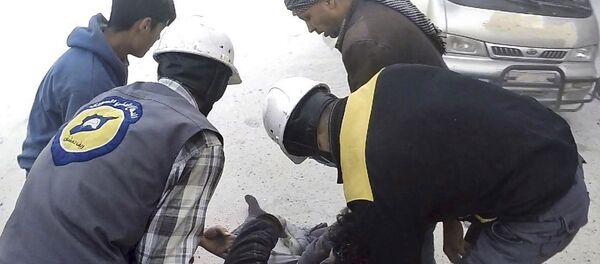 30 August 2018, 13:15 GMT
Meanwhile, the EU foreign ministers also agreed during almost three-hour talks on Thursday that the escalation of situation in Syria's Idlib should be avoided at all costs, a source familiar with the content of the consultations told Sputnik. According to the source, the basic idea which dominated the negotiations was the extreme alarm at the developments in Idlib, with many ministers having questioned if the situation on the ground was deteriorating back to escalation.
Thus, the EU foreign ministers agreed on the need to do their utmost to prevent such a scenario in the country. The source added that EU Foreign Police Chief Federica Mogherini might articulate Friday the EU common position on the issue, based on the discussions held.
READ MORE: Russia Warned US About 'Groundless and Illegal Aggression Against Syria'