According to a recent Washington Post report, an increasing number of US citizens, essentially people of Hispanic descent and who were largely born near the Texas-Mexico border, are being denied passports, having been accused of using bogus documents, birth certificates in particular.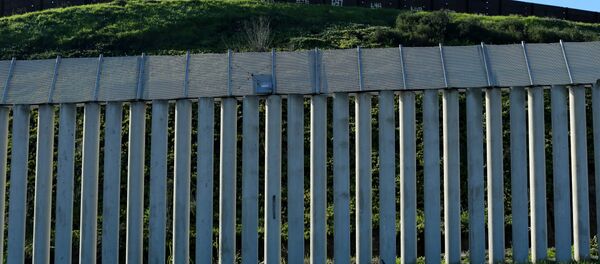 28 August 2018, 23:23 GMT
Part of those individuals are reported to be routinely sent to immigration detention centers, facing deportation, while others are prohibited from re-entering the country on grounds that their passports have been annulled. The State Department meanwhile stated that "the U.S.-Mexico border region happens to be an area of the country where there has been a significant incidence of citizenship fraud."
The news is currently being widely discussed on the internet, with many claiming that the policy, or rather an allegedly introduced practice, is disparaging and unlawful.
And if you've had your US passport for decades, and it's been regularly renewed, it can now be confiscated at the border as you come home from a foreign vacation. And you won't be allowed to come home. Think about it.

— tess gerritsen (@tessgerritsen) 29 августа 2018 г.
I am an American citizen who has documented ancestors that arrived on the Mayflower. I also happen to have a Canadian passport. Since Trump, my US passport has been living at the back of my underwear drawer. I never imagined that would happen.

— MsLadyfish (@MsLadyfish) 30 августа 2018 г.
Some even openly called for Trump's impeachment over the contentious issue, with others chiming in referring to the reported move as "racist."
Trump is now denying US citizens of Mexican ancestry US passports and falsely accusing them on the basis of their ethnicity alone that their birth certificates are fraudulent. This is illegal and obscenely immoral. Trump must be impeached! #Dems #ImpeachTrump https://t.co/ktmcsYB6ME

— Dario Navarro (@darionavarro111) 30 августа 2018 г.
The move, despite the State Department's assurances in comments to The Post that it is not a policy change, is largely seen as part of President Trump's continued drive to push illegal immigration down. However, The Post found while conducting interviews with affected individuals, as well as immigration lawyers, that there has been a "dramatic shift in both passport issuance and immigration enforcement."
READ MORE: 'Brinksmanship': New US-Mexico Trade Deal Puts Pressure on Canada — Professor
The US government stated that between the 1950s and 1990s a number of midwives and physicians assisting on the border had provided US birth certificates to babies who were virtually born on the Mexican territory. In some cases, medical workers involved admitted to the practice, however, many of these midwives were also birth attendants to those born legally in the country.
Undocumented migration has long been a stumbling block in Mexico's diplomatic ties with the United States, and building the border wall has been a major presidential campaign pledge and prioritized issue for Trump. The American president most recently reiterated the idea stating that the US "cannot allow all of these people to invade out Country." "Strong border, no crime," he summed up.