It appears that Donald Trump has adopted a stick and no-carrots approach towards Russia. Although previous rounds of Washington's anti-Russian sanctions have failed to bear any fruit so far, the White House is threatening the Kremlin with tightening the screws. In early August, a bipartisan group of lawmakers put forward a new "bill from hell" targeting Russia's energy sector and sovereign debt. On August 27, Washington introduced the first round of punitive measures over the alleged poisoning of Sergei Skripal in the UK, groundlessly attributed to Moscow.
Sputnik reached out to Vladimir Golstein, associate professor of Slavic Studies at Rhode Island-based Brown University, asking him to comment on what appears to be Washington's obsession with sanctions.
Sputnik: The US imposed the first batch of sanctions on Moscow over the Skripal case this week. Earlier, the US State Department announced restrictions against Russian companies and individuals over the alleged violation of North Korea sanctions and cyber activities. What's your take on the Trump administration's sanctions spree?
Vladimir Golstein: I would not call it the Trump administration's "spree" but rather "deep state" or "Washington Consensus" sanctions spree. The recent death of Senator [John] McCain, or rather the media blitz that it has created, reveals the disposition of Washington forces better than anything.  Judging by the outpouring of emotions that politicians and media of all stripes manifest, it is clear that McCain served as a kind of the figurehead, the shadowy leader of the compromise between two wings of the establishment: neoconservatives, who want an aggressive foreign policy for the purpose of highlighting and enforcing American hegemony, and the neoliberals, who think that this hegemony of sanctions, bombs, and invasions is followed by the improvement of human rights and morals. Thus, we witness such travesties of reporting as a recent article in [The] Washington Post that presented McCain as the champion of human rights, while he poses next to the virulent nationalist, [Oleh] Tyahnybok of Ukraine.
© Sputnik / Ilya Pitalev
 / Go to the mediabank
US Senators Chris Murphy and John McCain cheer up the supporters of Ukraine's European integration at Maidan square in Kiev, Ukraine, Dec 12, 2013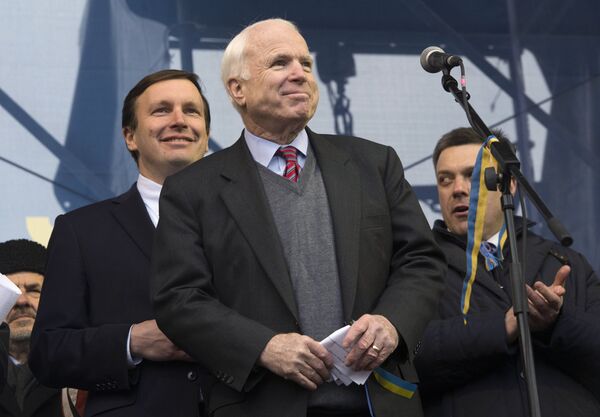 US Senators Chris Murphy and John McCain cheer up the supporters of Ukraine's European integration at Maidan square in Kiev, Ukraine, Dec 12, 2013
© Sputnik / Ilya Pitalev
/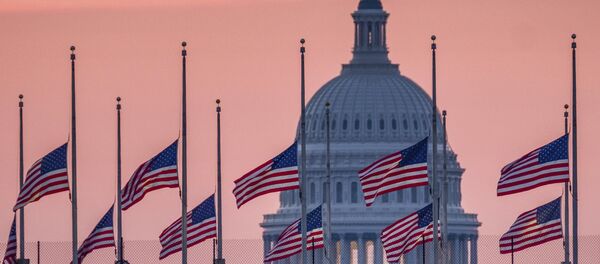 27 August 2018, 20:06 GMT
In other words, there is an obvious confrontation between the traditional foreign policy represented and embodied by McCain and the attempts to modernize it, represented by Trump.  
The practically uncontrollable, automatic proliferation of sanctions
is one of the forms of anti-Trump revolution, whose purpose is to make Trump irrelevant, while sending the message to foe and friend alike that the Washington Consensus is back in business, and that its dominance and absolute power is not to be questioned or challenged. Trumps come and go, but the Washington Consensus, or Deep State, remains the same.
READ MORE: Donald Trump Excluded from John McCain's Funeral Service — Reports 
So Trump has now only two choices: either to go along and pretend that the actions that are forced upon him are of his own initiative, or remain an empty and irrelevant figurehead. Trump's irrelevance is once again highlighted by McCain's funeral, which all sorts of presidents and dignitaries plan to attend… except the current US president, Donald Trump.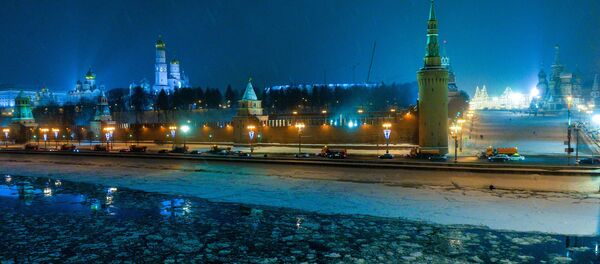 28 August 2018, 11:00 GMT
In other words, the current glorification of McCain exposes him as one of the leaders of this revolution. His leadership had been made painfully clear when he, along with other champions of US dominance, attended and delivered a
keynote speech
at the 2017 Munich Security Conference — [a] forum on US foreign policy and its international implementation. While Trump has ostentatiously refused to attend this annual tribute to American hegemony, McCain had re-assured all in attendance that Trump is going to be ignored, while the American global leadership would continue to be enforced.
READ MORE: John McCain: "Tireless Advocate"… of War, Empire & Regime Change
Sputnik: Bloomberg contributor Leonid Bershidsky raised the question as to what extent Washington could exert pressure on Russia. According to him, even if the US president resorts to an Iran-style embargo, Russia's economy is unlikely to collapse given the country's record low unemployment, modest inflation and $400 billion of international reserves. At the same time, he warned that an all-out sanctions war against Moscow is fraught with risks for the global economy. Can we presume that this article reflects a split in Washington over the Russia sanctions issue? 
Vladimir Golstein: Bershidsky's article represents the thinking of one relatively serious power group in Washington, the so called "realists," who might be as hostile to Russia or China, as are the neocons and neoliberals of [the] Washington Consensus, but which nevertheless understand that the reality has changed and these changes require a new strategy, rather than repeating the policy of threats, sanctions and military interventions. It is this group that clearly understands and supports the foreign policy views of President Trump.
READ MORE: New US Sanctions Won't Keep Russia From Defending Its National Interests
For any objective observer, it is clear, that Russia, with its huge economic potential, relatively cohesive population that rallies behind its government and its improving economic, social and political situation, is not going to be crushed or subjugated by any sanctions. In fact, these sanctions are harming the West and its unity, no less than they harm Russia. Consequently, various European governments, be it Germany, France, or Italy, seem to agree with the "realists" that dealing with Russia requires an approach drastically different from the one embodied by McCain.
READ MORE: Europe's Resistance to US Pressure Increasingly Growing — Turkish Analysts
Despite these voices of sanity, however, the Washington establishment, the people who hold actual power in such places as the CIA, State Department, Pentagon and so on, refuse to face the new reality; the occasional wakeup calls that come from [the] Washington "realists," or from Russian, German, or any other government, continue to be ignored. This process can obviously go on for quite some time. One just hopes that the wakeup call is not going to be delivered in the form of brutal military confrontation. 
Sputnik: If Trump fails to pressure Moscow, Tehran, Beijing and Pyongyang into making concessions during his first term, would it mean that his foreign strategy failed? Could this failure nip his 2020 presidential bid in the bud?
Vladimir Golstein: Plenty of things can occur till we reach 2020, but it is quite possible that if [the] establishment continues to neutralize Trump and his innovations in terms of foreign policy, while enjoying current economic figures, clearly driven by [the] military industrial complex, it would not mind keeping Trump in the White House. He might prove to be an ideal candidate: relatively ineffective in terms of implementing changes that can challenge the status quo, while also serving as the lighting rod, a scapegoat, for various economic and social angers. Trump — despite constant and shrill anti-Trump rhetoric, might prove to be a dream president for the establishment, which would rule from behind his back, while keeping him as a fall guy, as the ideal figure for blaming and avoiding responsibility. 
The views of the contributors do not necessarily reflect those of Sputnik.