New Delhi (Sputnik) —The $1.2 billion West Seti project was Nepal's first reservoir-type hydropower project and was slated to be completed in 2019 by the Chinese state-owned firm China Three Gorges International (CTGI). However, CTGI has decided to abandon the project citing economic non-viability despite assurances from the Nepalese government on capacity optimization and a US dollar power purchase agreement. 
READ MORE: Setback for Nepal, Bhutan as India Says It Won't Take Back Demonetized Currency
"We failed to conclude the negotiation…We will take the issue to the board, which is chaired by the prime minister, who will make the final decision," Maha Prasad Adhikari, the CEO of Nepal's Investment Board was quoted as saying by the Kathmandu Post. 
Officials present at the negotiations between Nepal's government and CTGI on Wednesday claimed that the Chinese firm did not display any intent to move forward with the project as it termed the project commercially unviable even though Nepal had offered to reduce the capacity of the hydro project by 20% to 600 MW and extend the power purchase agreement from 10 years to 12 years.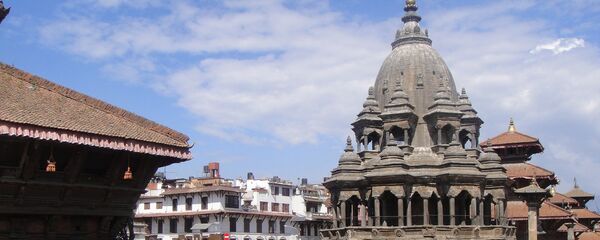 23 August 2018, 17:15 GMT
It is being supposed that the real reason behind the Chinese firm's exit was India's unwillingness to purchase power from the project. This was indicated in a joint statement in May wherein India and Nepal had agreed to enhance bilateral cooperation in the power sector in line with a bilateral Power Trade Agreement. India was supposed to purchase 90% of the power from the West Seti Project. 
Earlier this year, India's state-owned Satluj Jal Vidyut Nigam started work on the 900 MW Arun-III hydro-electric project in Nepal, which was seen as a reset in bilateral ties that had soured since India imposed an unofficial economic blockade in 2016. 
READ MORE: Nepal Pushes Out Indian Firm From Hydropower Project Near Tibetan Border
China had entered Nepal's hydro-electricity sector over which India once held a monopoly by taking up the West Seti project in 2012 after Australia's Snowy Mountain Company failed to raise enough funds for the project. Following the 2016 economic blockade, China attempted to establish a stronger footing by signing an agreement for several other projects with the Himalayan country that has the potential to generate over 40,000 MW of hydropower. However, with the West Seti agreement falling through, it is feared that projects like the $2.5 billion Budhi Gandaki project in central-western Nepal may also face the same fate.