Eduardo de la Lima Vargas, 39, the man, who's suspected of hitting a motorcycle killing an Orgeon couple on August 19, is believed to be an illegal immigrant from Mexico, The Daily Caller News Foundation reported.
READ MORE: The Flying Car is Coming and Japan Wants In On the Tarmac
According to the media outlet, citing US Immigration and Customs Enforcement (ICE), Vargas is now the subject of a federal immigration detention request.
"On August 23, 2018, ICE deportation officers lodged an immigration detainer with the Marion County Jail on Eduardo De la Lima Vargas, following his arrest for DUI [Driving Under the Influence] resulting in death. Mr. De la Lima Vargas is a citizen of Mexico illegally residing in the United States," agency spokesperson Lori Haley said in a statement, according to Salem-based crime researcher David Olen Cross.
While doing his research on criminal activity by non-citizens in the state of Oregon, Cross enquired about Vargas' immigration status.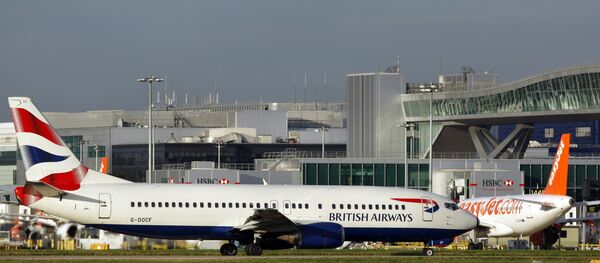 31 August 2018, 07:46 GMT
Vargas was purportedly driving at a high rate of speed on a state highway in Salem, Oregon, when his car collided with the bike being driven by 34-year-old Logan Wilson and his 32-year-old wife Jessi.
In the wake of the collision, Salem police reported that Vargas blew a 10 blood alcohol level on a breathalyzer, and was put into the Marion County Jail on two counts of manslaughter as well as reckless endangering, reckless driving and DUI.
The suspect remains in state custody on a $500,000 bond.