"I see that not many potential candidates are ready to continue a clear course for NATO membership and interaction with the IMF… [Many candidates are] very careful about this and choose other slogans. Perhaps to gain voters from the east of Ukraine. Therefore, I see the risk of a return to the status of a buffer state, a gray zone between NATO and Russia," Chaly told Evropeyskaya Pravda in an interview.
READ MORE: US May Explore and Produce Natural Gas in Ukraine — Bolton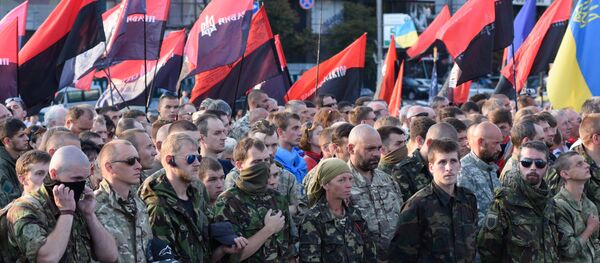 24 August 2018, 07:50 GMT
He added that the future president of Ukraine with a pro-Russian position or "the one who will be returning Ukraine to the past" would be unacceptable for the United States.
Ukraine will hold its next presidential elections in spring next year. The country's incumbent President Petro Poroshenko has said that Russia is allegedly interfering in the presidential campaign via social networks. Moscow has denied the allegations. Kremlin spokesman Dmitry Peskov has said that such claims are "absolutely groundless."