"Anything that is actively promoted by the US will not affect the determination of the Syrian people and Syrian army's plans to clear Idlib and finally put an end to terrorism in Syria," Syrian Foreign minister Walid Muallem said in an interview.
According to him, the US accusations about alleged plans regarding chemical attacks have become questionable in the eyes of public opinion and are just an excuse for a possible attack on Syria.
"We, the people and leadership of Syria, would like to end the conflict today, but the intervention of Western countries headed by the US makes it difficult," Muallem said.
Muallem emphasized that the US presence in Syria is illegal and Washington can in no way justify it.
"The US presence has claimed the lives of thousands of Syrian and every time terrorists were besieged by the Syrian Arab Army, Washington provided them with protection. It became clear that Washington's main objective was to prolong the crisis in Syria in the interests of Israel," the minister said.
READ MORE: State Department Says US Will Respond to Chemical Weapons Use in Idlib, Syria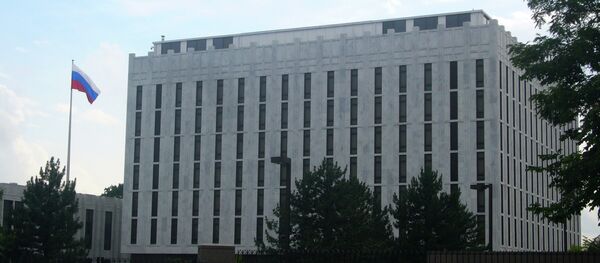 30 August 2018, 05:23 GMT
On August 22, US National Security Adviser John Bolton stated that Washington and its partners would respond in a "swift and appropriate manner" to any verified chemical weapons use in Idlib or elsewhere in Syria.
Separately, US State Department spokeswoman Heather Nauert said that the United States "will respond to any verified chemical weapons use in Idlib or elsewhere in Syria… in a swift and appropriate manner." 
The Russian Defense Ministry, when commenting on the situation, accused the US and its allies of attempting to use a chemical weapons provocation planned by militants in Idlib as a pretext to launch an attack on Syrian government forces.
In August, Russian officials warned of a conspiracy by terrorists to launch an alleged chemical attack in order to provoke Western retaliation against the Syrian government.
According to Russian Defense Ministry's spokesman Maj. Gen. Igor Konashenkov, a group of militants, who had been prepared by the Olive Group, had conspired to stage the rescue of victims of a chemical weapons attack in Idlib.
READ MORE: US Military Makes Preliminary List of Possible Targets in Syria — Reports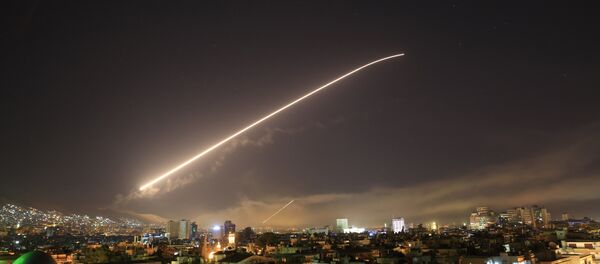 28 August 2018, 11:15 GMT
After media reports alleging a chemical attack had been carried out in the Syrian city of Douma in April, Western countries immediately accused the Syrian government of being behind the attack.
Following the accusations, the US, the UK, and France launched over 100 missiles on multiple targets in the country in response to the alleged use of chemical weapons.
Damascus denied the accusations and said that the Jaish al-Islam terror group had staged the attack to encourage foreign intervention in Syria.