"It is becoming increasingly clear that it will be very difficult to come to any decision, but we will continue to offer peace, compromise and demand what is possible and real, what is right and what is rational for the Serbian people and the Serbian state. Those who does not demand anything are happy that we will get one big 'nothing.' Everything goes toward their success, that Serbia will not receive anything on the issue of Kosovo and Metohija," Vucic said in a video statement published by the national broadcaster.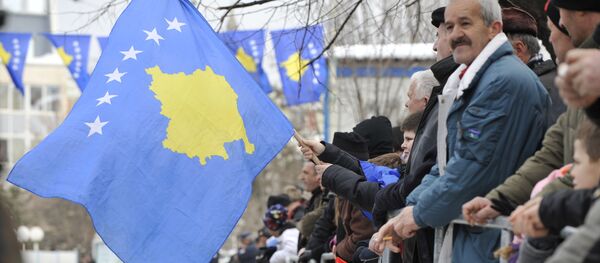 31 August 2018, 14:54 GMT
Earlier, Vucic planned a trip to Kosovo on September 8-9 to meet with the Serbs living there and present his vision and plans to solve the problem.
Kosovo proclaimed its independence from Serbia in 2008, which over 100 UN member states officially recognized, while Serbia still considers Kosovo as its Autonomous Province of Kosovo and Metohija. In 2013, the Brussels Agreement on normalizing relations between Serbia and Kosovo was signed, which marked the beginning of cooperation.
Serbia and the self-proclaimed republic of Kosovo are currently engaged in a conflict over their borders. In early August, Vucic said that he favored partitioning Kosovo along ethnic lines as a means of avoiding further conflicts.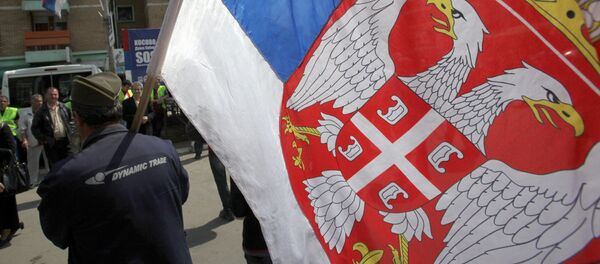 30 August 2018, 14:11 GMT
According to this plan, Serbia would give up its southern areas, mostly inhabited by Albanians, for Kosovo's territories where Serbian population prevails. However, President of Kosovo Hashim Thaci rejected the idea.
The next round of negotiations between Thaci and Vucic, mediated by EU foreign policy chief Federica Mogherini, is scheduled for September 7 in Brussels.
READ MORE: Four Scenarios for Kosovo: From Frozen Conflict to Expulsion of Serbs