According to Reuters, Hadi will stay in the US until the United Nations General Assembly meeting at the end of September.
Yemen has been engulfed in an armed conflict between the government — nominally headed by Hadi — and the armed Houthi political opposition faction since 2015. A Saudi-led coalition of mostly Persian Gulf nations has been carrying out airstrikes against the Houthis at Hadi's request since March 2015.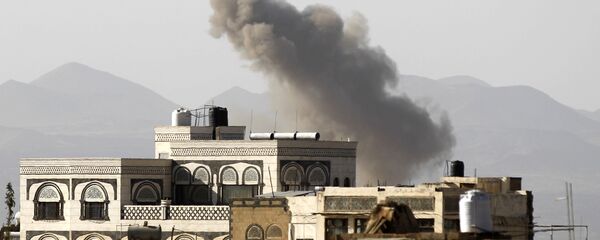 1 September 2018, 18:39 GMT
Hadi has been living in exile in Riyadh since the Houthis seized the Yemen capital of Sanaa and he has been said to be being treated for a heart condition since 2011.
UN Special Envoy for Yemen Martin Griffiths reportedly met Hadi in Riyadh on Saturday to discuss the latest negotiations and developments ahead of UN-backed peace consultations expected to take place in Geneva in September.
The situation in the war-torn country has deteriorated significantly since June, when the Saudi-led coalition launched an offensive to seize Al Hudaydah, a key port city for humanitarian aid, from the Houthis.
READ MORE: US Hits Al-Qaeda With Serial Airstrikes in Yemen
At least 31 people, mostly children, were killed in Yemen on August 23 as a result of a Saudi-led coalition airstrike using US-built weapons on a convoy carrying displaced families from the port city. The Pentagon has reportedly warned Saudi Arabia that it could withdraw its military and intelligence support for its operation against the Houthis over another deadly school bus attack in Yemen's northern province of Saada that claimed 51 lives, including 40 children.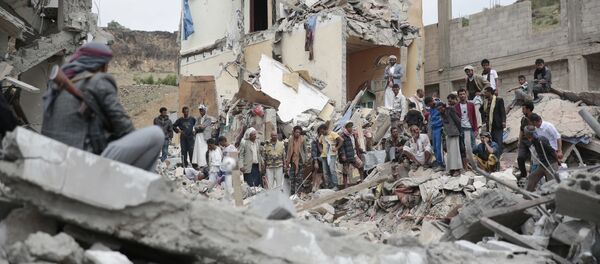 28 August 2018, 18:20 GMT
 Using weapons purchased by Riyadh from the Pentagon, the Saudi-led coalition has carried out a total of 55 airstrikes on civilian vehicles in January-July this year, according to media reports, citing the independent observer Yemen Data Project.
On Tuesday, UN experts suggested that all parties to the conflict in Yemen may have committed war crimes. In particular, in a 41-page report submitted to the UN Human Rights Council, the UN experts said that "individuals in the Government of Yemen and the coalition, including Saudi Arabia and the United Arab Emirates, and in the de facto authorities have committed acts that may, subject to determination by an independent and competent court, amount to international crimes."