The projects of UK businessman and engineer Elon Musk, the owner of the SpaceX aerospace manufacturer, in the area of reusable rockets are based on technologies invented in the Soviet Union, the deputy director of the Russian Central Research Institute of Machine Building (TsNIImash), part of the Roscosmos state corporation, Alexander Medvedev said during a scientific conference in Moscow.
"All these rocket-powered schemes and systems using parachutes were in our country and were subsequently successfully implemented in the United States. What has been implemented by Musk was explored and suggested by our scientists, engineers and constructors decades ago," Medvedev explained.
READ MORE: Russia's Khrunichev Center Develops Concept of Reusable Rocket
Earlier this year, Musk revealed that SpaceX planned to reuse the Falcon 9 launch vehicle within 24 hours in 2019.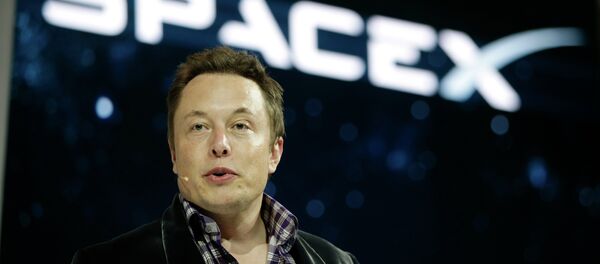 23 August 2018, 01:10 GMT
Previously, the
Khrunichev Center
also stressed that it was carrying out design research works on carrier rockets with the reusable first stage. Various schemes to reuse rockets were being considered, including the vertical landing, the parachute-jet rescue system and the winged scheme of the reusable part of the rocket.
This is not the first project in the field of reusable rockets being developed in Russia. On June 4, Deputy General Director for Project Management of Ilyushin Aviation Complex Dmitry Gerasimov said that Russian manufacturers have developed several configurations for the first national reusable space rocket.
At present, reusable rocket carriers are created only by two US private companies — SpaceX and Blue Origin.