On August 17, Abdullah al-Odah, the cleric's US-based son, wrote on Twitter that his father was being moved suddenly from a prison in the coastal city of Jeddah to the capital city, Riyadh. Abdullah indicated that a source in the prison had informed him of his father's impending secret trial.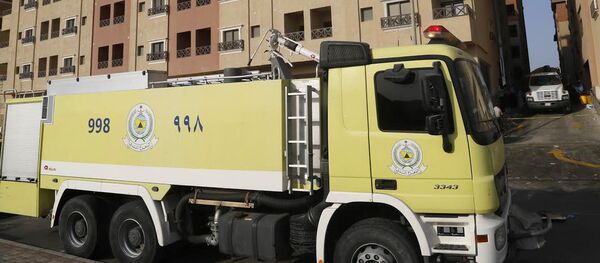 2 September 2018, 15:01 GMT
Saudi state media announced Tuesday that "a person affiliated with a terrorist organisation" had been sentenced to death, but did not name Odah, Middle East Eye reported. His identity was confirmed to the publication by Saudi human rights activists.
Odah, 61, faces 37 charges, including "leading a terrorist group" and "inciting public opinion against the ruler," charges reportedly not declared at the beginning of the trial.
AFP reported Tuesday that the kingdom will also punish online satire that "disrupts public order," as per an announcement by the public prosecutor.
"Producing and distributing content that ridicules, mocks, provokes and disrupts public order, religious values and public morals through social media… will be considered a cybercrime punishable by a maximum of five years in prison and a fine of three million riyals ($800,000)," the public prosecution tweeted late Monday, AFP reported.
🔴 BREAKING NEWS
The Saudi Criminal Special Court has started the secret trial of Sheikh Salman al-Odah, and so far 37 charges of "terrorism" are directed towards him. The General Prosecution is calling for sentencing him to death because of those charges. pic.twitter.com/BG21osppuF

— Prisoners of Conscie (@m3takl_en) September 4, 2018
​Odah, a major Sunni religious scholar who has authored over 50 books, once hosted his own TV show and served as editor of the popular website Islam Today. He is also extremely popular on Twitter, with more than 14 million followers. He's acquired a reputation for taking provocative stances on social issues in recent years, denouncing extremist violence, calling for greater democracy and social reform, and denouncing the punishment of homosexuality, NBC noted.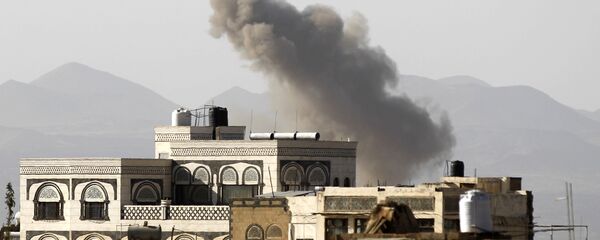 1 September 2018, 18:39 GMT
According to anti-death penalty group Reprieve, execution rates have doubled since Mohammad bin Salman became the Saudi kingdom's crown prince in 2017.
"The death penalty against Odah would be a bad omen for what is yet to come," said Yehia Assiri, activist and director of the London-based AL-Qist human rights organisation. "By declaring such sentences, the Saudi authorities seek to silence everyone, or to force people into non-peaceful means of opposition."
Assiri told Middle East Eye that Odah did not publicly criticise the crown prince or the Saudi government, but that his reformist views threaten the state.
Following news of Odah's charges, Saudis started up an Arabic hashtag: "Salman al-Odah is not a terrorist."
Odah's arrest followed a tweet hoping for reconciliation between Saudi Arabia and Qatar, which severed relations in June 2017: "May God harmonise between their hearts for the good of their people."
Saudi Arabia, along with Bahrain, Egypt and the United Arab Emirates, severed trade and transport links with Qatar last year, accusing the country of sponsoring terrorism and moving diplomatically closer to the Saudi kingdom's primary rival of Iran. By terrorism, Saudi meant both the Muslim Brotherhood and Daesh; Doha has admitted to providing assistance to the Brotherhood, the BBC noted, but denies aiding jihadist organizations like al-Qaeda or Daesh.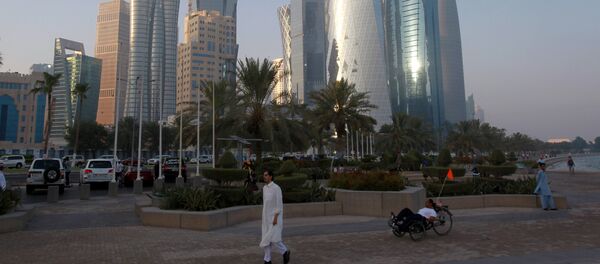 31 August 2018, 19:28 GMT
When Odah was arrested in September 2017 alongside more than 20 other clerics, a security source told Reuters that the group was accused of "espionage activities and having contacts with external entities, including the Muslim Brotherhood." However, it's not clear that Odah is or has ever been a member of the Brotherhood.
That month, Saudi authorities issued a public call for citizens to snitch on each other for their social media posts under the ambiguous aegis of combating "terrorist" crimes.
The parting of Brotherhood and Saudi relationships is relatively recent; through most of the past century, the two were peas in a pod.
Brotherhood founder Hassan al-Banna was invited by the first Saudi king, Ibn Saud, to live in the kingdom after the party was banned in Egypt in 1948 and a harsh government crackdown began. However, Banna was assassinated before moving to the kingdom. Saudi Arabia offered sanctuary to Brotherhood members through the 1950s and '60s. The Brotherhood and the Saudi monarchy's interests aligned primarily through their mutual focus on Sunni pan-Islamism and hostility to Arab Socialism, a secular ideology in vogue at the time in several of Saudi's Arab neighbors, including Egypt, Syria and Iraq.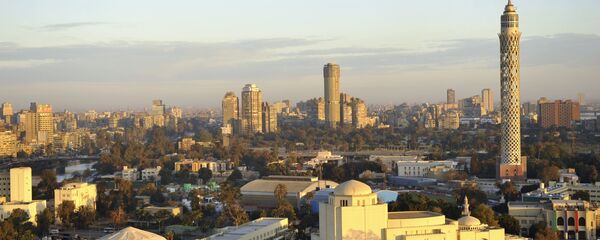 The US presence in Saudi Arabia that so angered Osama bin Laden was also a sore point for the Brotherhood, and some groups in the kingdom criticized King Salman's hosting of US troops, Odah among them. He was imprisoned for five years in 1994 for "subversive activities" and made to recant his teachings.
However, relations turned sour following the Arab Spring uprisings in 2011, in which, in Egypt in particular, the Muslim Brotherhood played an increasingly large part, winning the first independent elections in Egyptian history. When Egyptian President Mohammed Morsi was overthrown via military coup in July 2013, the Saudis cheered.
By 2014, King Salman had issued a royal decree declaring that the Muslim Brotherhood was a terrorist organization and that "belonging to intellectual or religious trends or groups that are extremist or categorized as terrorist at the local, regional or international level, as well supporting them, or showing sympathy for their ideas and methods in whichever way, or expressing support for them through whichever means, or offering them financial or moral support, or inciting others to do any of this or promoting any such actions in word or writing" would be punished by a prison sentence "of no less than three years and no more than 20 years," the Washington Post reported.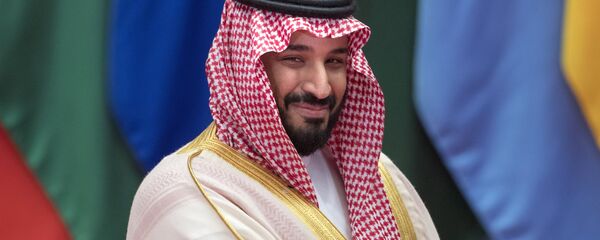 In an interview that aired in May 2018, Crown Prince Mohammad bin Salman further indicated the government's hostility, articulating his belief that the Brotherhood was behind the split between Egypt and Saudi Arabia and even that they had assassinated his uncle, King Faisal bin Abdulaziz, the Saudi king who had sheltered the group during its exile from Egypt while Gamal abd al-Nasser was in power there.
He told the New York Times in April, "If you look at Osama bin Laden, you will find that he was a Muslim Brother. If you look at al-Baghdadi of IS [Daesh], you will find that he too was a Muslim Brother. In reality, if you look at any terrorist, you will find that they were a Muslim Brother. Their main goal is to radicalize Islamic communities in Europe. They hope that Europe becomes a Brotherhood continent in 30 years. They want to rule the Muslims in Europe."
It's no surprise, then, that pro-Saudi politicians in the US and UK have moved in recent years to recognize the Muslim Brotherhood as a terrorist organization as well, despite the fact that, as The Atlantic noted, no terrorist attack has ever actually been traced back to the party.
Instead, it seems categorizing the Muslim Brotherhood as a terrorist organization is part of a broader program of repression of dissent in the Saudi kingdom. The Arab Spring has served in large part as the catalyst: it caused the Brotherhood and Saudi monarchy to part ways and also sparked prolonged civil unrest by Saudi Arabia's repressed minority Shiite population in Eastern Province, which the government has wrestled with ever since. Increasingly strong "anti-terrorist laws," the first of which was passed in 2014 but with a major replacement and expansion law coming into force in late 2017, have swept up scores of activists ranging from women's rights activists to Shiite human rights protesters such as Israa al-Ghomgham, for whom the Saudi government has also sought the death penalty for what the government calls "terrorist activities," but which amount to little more than tweets criticizing the Saudi government.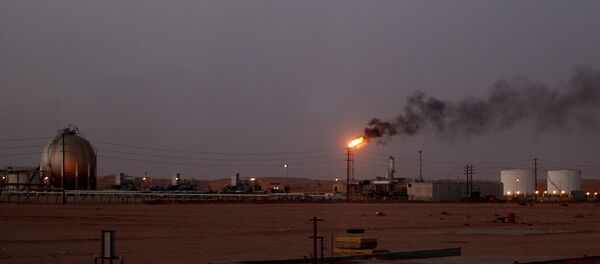 22 August 2018, 23:28 GMT
"She was a person who tweeted and supported the protests," Ali al Ahmed, director of the Institute for Gulf Affairs, told Sputnik in August. "Maybe she protested as well. But the Saudi government is clearly trying to use that to send a message that we will not spare anyone, woman or not."
The Washington Institute has also suggested that, between the popular power demonstrated by the Muslim Brotherhood in Egypt in 2011 and the endemic civil unrest in the kingdom, particularly in Eastern Province, the Brotherhood could form a serious threat to the monarchy if not powerfully repressed.