New Delhi (Sputnik): The Reserve Bank of India (RBI) purchased 8.46 metric tons of gold during the last fiscal year (April 2017 to March 2018). In its annual report, the RBI revealed that it had 566.23 metric tons of gold as of June 30, 2018, compared to 557.77 metric tons in June 30, 2017, indicating that the bank had purchased gold for the first time since 2009 when it had purchased 200 metric tons of the precious metal following America's sub-prime crisis. India has joined the league of other BRICS countries such as China and Russia that are actively accumulating physical gold as part of their international reserve assets.
READ MORE: Belgian Official Reportedly Blames US for Weaponizing Dollar Amid Iran Sanctions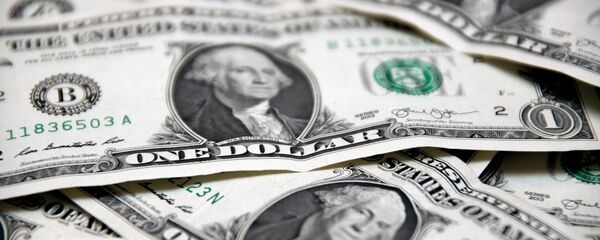 4 September 2018, 08:07 GMT
The RBI said that the country's foreign exchange reserves (FER) increased by 5.0 percent from June 2017 to June 2018, as compared to the 6.3 percent increase witnessed in the corresponding period of the previous year.
"Diversification of India's Foreign Currency Assets continued during the year [2017-18] with attention being ascribed to risk management, including cybersecurity risk. The gold portfolio has also been activated," the report added.
READ MORE: Financial Expert Reveals Why It's Best to Invest in Gold and Ditch Dollar, Euro
The step is being considered a prudent approach directed towards insulating the country from the US attempt to weaponize the dollar. 
The RBI brought down its exposure to US treasury securities from $157 billion in March to $148.9 billion by May. In the same period, the RBI sold $8.25 billion in the domestic spot market. With this move, India is now ranked 13th with regard to US sovereign holdings, down from 11th a month earlier.