Speaking to reporters on Tuesday, Peskov said that the unmanned aerial vehicles launched by terrorists in Idlib pose a danger to Russia's bases in Syria. "This represents a significant threat to our temporary bases, and the Russian president has spoken about this. It is from [Idlib] that various unmanned aerial vehicles are being sent which pose a threat to our temporary bases," he said.
According to Peskov, Idlib today serves as a 'hotbed of terrorism' which destabilizes Syria as a whole.
"The situation in Idlib continues to be a subject of particular concern to Moscow, Damascus, Ankara, and Tehran. The fact is that there is a hotbed of terrorism there, a fairly large group of terrorists has settled there. Of course, this leads to general destabilization. This undermines attempts to re-introduce political and diplomatic regulation," Peskov told reporters.
Moscow, Peskov said, is confident that the situation in Idlib must be dealt with. "It's undoubtedly necessary to deal with this problem [of terrorists in Idlib]. We know that the Syrian Armed Forces are preparing to solve this problem," he noted.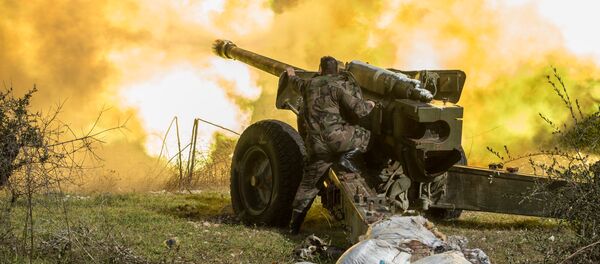 3 September 2018, 22:36 GMT
Commenting on President Trump's recent
tweet
warning Damascus and its allies not to "recklessly attack Idlib Province," Peskov commented that "making some warnings without paying attention to the very dangerous, negative potential for the situation in Syria in general is probably not a complete, not a comprehensive approach." 
The presidential spokesman also said that the situation in Syria's Idlib would be "one of the main issues on the agenda" at the upcoming trilateral peace talks in Tehran on September 7 between the Russian, Turkish and Iranian presidents, as they hope to bring the Syrian conflict to an end.
Asked to comment on reports in Western media that Russian military aircraft had allegedly struck militant positions in Idlib on Tuesday, Peskov referred reporters to the Russian Ministry of Defense, saying he does not have operational information about the situation at this time.