On Monday, Russian state space corporation Roscosmos' head Dmitry Rogozin told reporters that the special commission was checking whether there was a deliberate drill impact on the Soyuz spacecraft's skin, in which an air leak was detected last week.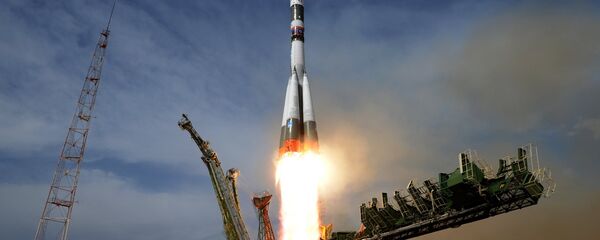 "As part of the ongoing investigation into the causes of the incident at the Soyuz MC-09 spacecraft, where an air leak was registered, which posed a threat to the lives of cosmonauts at the International Space Station, a decision was made to check all… the Soyuz and Progress spacecrafts, whether they have manufacturing defects," the source said.
READ MORE: Russia Launches Soyuz Rocket to Orbit Military Satellite
The checks will start in the town of Korolyov in the near future, at the Baikonur Cosmodrome next week.
Previously, the Roscosmos Director General reported that an air leak occurred last night at Russia's Soyuz spacecraft docked to the Russian segment the International Space Station. It was reported back then that a microcrack was found in the side compartment.