"We cannot ignore such steps. If implemented, it will cause obvious damage to freedom of speech. Therefore, Russia will take adequate, mirror measures that will include accreditation restrictions for the French state-owned media," Morozov said.
The lawmaker specified that such measures could be taken against the France Medias Monde media holding, which comprises the France 24 television channel and the RFI radio station.
READ MORE: French Gov't Think Tanks Recommend Not to Accredit Sputnik, RT Journalists
Andrei Klimov, the head of the Federation Council's Committee on State Sovereignty Protection, told Sputnik that Russia's possible response to restriction on RT and Sputnik may affect "sensitive" spheres of cooperation between Moscow and Paris.
"Response will necessarily follow if such a decision is made, although we hope that common sense will prevail. But if such restrictions are imposed, Russia's response will affect the areas of Russian-French cooperation that are sensitive for France," Klimov said.
The lawmaker noted, however, that a mirror response in the form of accreditation restrictions on French media would not be reasonable, as it would not be "sensitive" for France.
On Tuesday, two French government's think tanks issued a report, which recommended the country's authorities to abstain from accrediting journalists of the RT broadcaster and the Sputnik news agency.
READ MORE: UK Media Watchdog Ofcom Launched 3 New Probes Into RT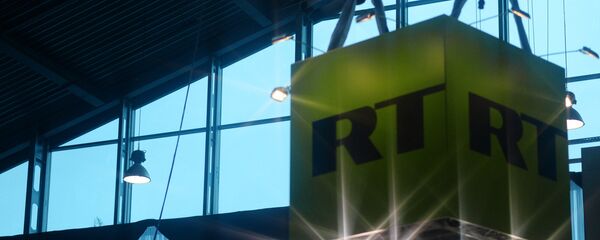 Last year, RT reporters were denied entry to the headquarters of then-French presidential candidate Macron twice in April, and in May, a Sputnik reporter was not allowed to enter the square in front of Paris' Louvre museum where Macron and his supporters were celebrating the victory in the presidential run-off. After Macron became French president, he accused RT and Sputnik of "spreading false information and slander."
The situation around RT and Sputnik in France is not unique for the European Union: in 2016, the European Parliament adopted a resolution claiming that Russia was waging information warfare and singled out RT and Sputnik. Russian President Vladimir Putin said the resolution proved that Western democracy was failing, but expressed hope that common sense would prevail and Russian media outlets would be able to work abroad without restrictions.