The entire arsenal of chemical weapons that Damascus possessed was destroyed, with US assisstance, the Head of Syria's Foreign Ministry Walid Muallem said Thursday.
"I want to confirm that Syria has no chemical weapons, as they were destroyed from the very moment the county joined the Organization for the Prohibition of Chemical Weapons. At the same time, the US fleet took away all of Syria's chemical substances and weapons, which were liquidated in the Mediterranean Sea," Muallem said to reporters in an interview with "International Life" magazine.
READ MORE: Syria Presents Proof on Chemical Weapons Terror Attack Preparations – UN Envoy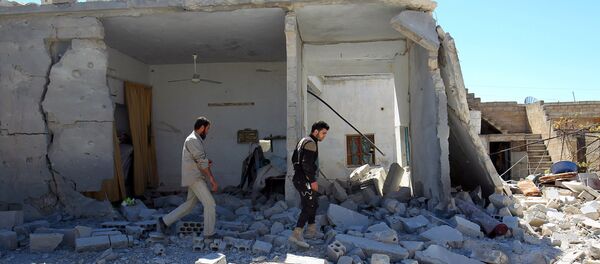 5 September 2018, 09:18 GMT
Earlier, Russia said that militants in Syria were preparing a false flag chemical attack in Syria's Idlib province, adding that the US can use this as a cause for a new attack on Syria.
In April, the situation in Syria escalated, in the wake of an alledged chemical attack on the city of Douma. The incident was used to justify airstrikes against Syria by the US-led coalition, thought, Damascus had strongly denied the allegations.