Next Saturday, September 15th, that square will be packed to capacity with thousands of Scots from all walks of life who can sense in the air the approach of a new referendum and the chance to secure Scotland's freedom from the restrictive yoke of Westminster rule this time round.
© Photo : Tommy Sheridan
Septemmber 15th March poster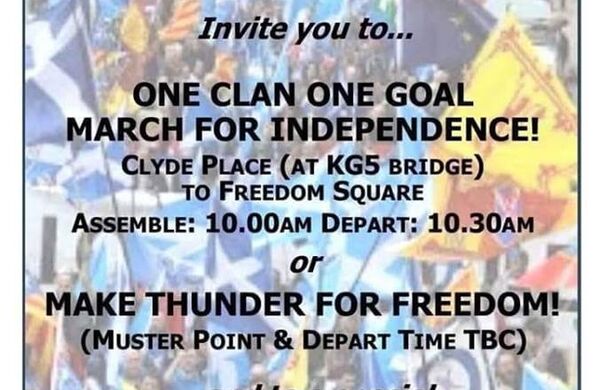 Septemmber 15th March poster
© Sputnik / Robert Perry
 / Go to the mediabank
Participants in a march and rally for Scotland's independence in Edinburgh.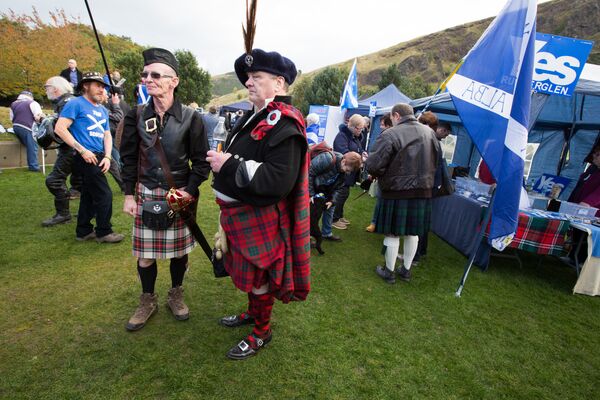 Participants in a march and rally for Scotland's independence in Edinburgh.
© Photo : Tommy Sheridan with Family
Tommy Sheridan with Family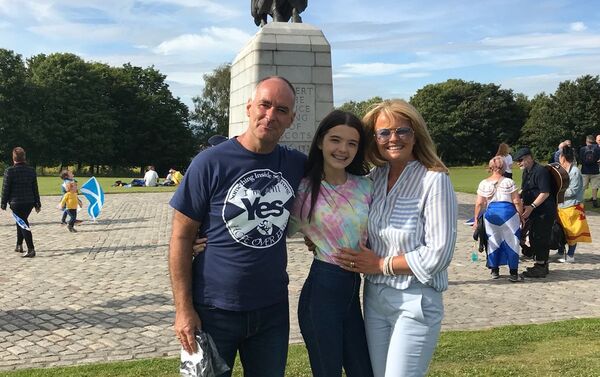 © Photo : Tommy Sheridan with Family
Tommy Sheridan with Family
Septemmber 15th March poster
Participants in a march and rally for Scotland's independence in Edinburgh.
© Photo : Tommy Sheridan with Family
Tommy Sheridan with Family
The rally is being organised by the grassroots Indy campaign group Hope Over Fear with support from scores of other grassroots YES Groups and campaigns like All Under One Banner, YES East Kilbride, YES Holytown, Scotland Land of the Brave, YES Bikers and many more. Thousands will march to the square from Clyde Place near to the Square. Some will arrive on their powerful motorbikes while others will assemble in the square from 10am in the morning to watch a film being shown on a gigantic screen especially hired for the day. The film is Braveheart. Some have suggested that film is unsuitable because it is historically inaccurate and even anti-English. In response I say 'balderdash'.
READ MORE: UKIP MEP Explains Why No Deal Brexit Is the Best Deal UK Can Get
The film is an inspiring depiction of how many ordinary Scots fought with courage and elan to secure Scotland's status as an independent country in the independence wars of 1295-96 to 1314.
The legends of William Wallace, Andrew Murray, Robert the Bruce and many others were born in the midst of those tumultuous years and against incredible odds the Scottish warriors eventually secured Scotland's freedom from English domination.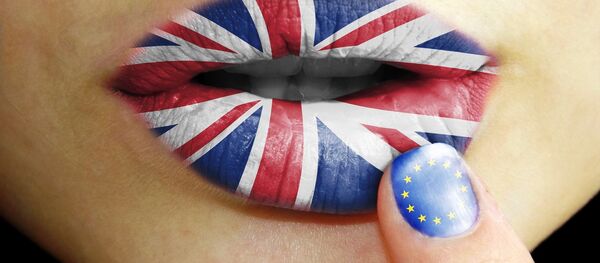 5 September 2018, 13:45 GMT
The crucial Battle of Bannockburn in 1314 was fought over two bloody days on 23rd and 24th June that year and came to epitomise the tenacity and determination of the Scots to be free. Outnumbered heavily, by at least two to one, and less well-equipped than Edward II's massive English force Robert the Bruce's brave army won.
The film Braveheart attempts to condense more than 15 years of battles and shenanigans into a 3 hour film and in my opinion it is a cinematic masterpiece.
Of course it is not historically accurate throughout or precise in time frames but the kernel of the story is about courage and a desire to be free from foreign occupation. As for being anti-English should the fact it was English Kings and English Captains who did the invading and ordered the brutal subjugation of the Scots been hidden? Of course not.
While the significant fact that some Scots sided with the English rather than fight for freedom is also depicted. Remember William Wallace himself was betrayed by two Scotsmen before being ripped to shreds, literally, by the English. We will have to condense the condensed on September15th. We can't show the whole film. It is too long. The rally itself starts at 11am. So the best 60 minutes will be broadcast in the Square.
READ MORE: Confidence in UK Services Sector Hit Hard by Brexit Uncertainty — PMI Survey
That historical stuff is not relevant today many argue, particularly those of a unionist persuasion. But they are wrong. It is relevant. Relevant to illustrate that for hundreds of years Scotland was an independent country before the snide and secretive Treaty of Union was signed in 1707 without any form of common consent or knowledge with the connivance of a wholly unrepresentative and poorly attended Scottish Parliament who agreed to it in 1706. Scotland's independence was signed away over 300 years ago and ever since there have been movements committed to returning her independent status. The arguments for independence have never been more powerful. Recently there was a public row involving the Scottish Government in Edinburgh and English Government in London which epitomised the choices facing those who reside in Scotland today.
The introduction of a 'baby box' scheme in August last year was lauded by some as a progressive policy and ridiculed by others as unnecessary. All new born babies in Scotland would qualify for clothes from new born to 6 months, a digital ear thermometer, a bath mat, a bath towel and books. The box itself also has a mattress, mattress protector and a fitted sheet. A straightforward registration form is completed by the midwife responsible for the birth of the new baby and is delivered to the baby's home. All free of charge and for the specific benefit of the child and assistance to new parents or parent.
The respected Royal College of Midwifes has now called for the scheme to be rolled out across the UK.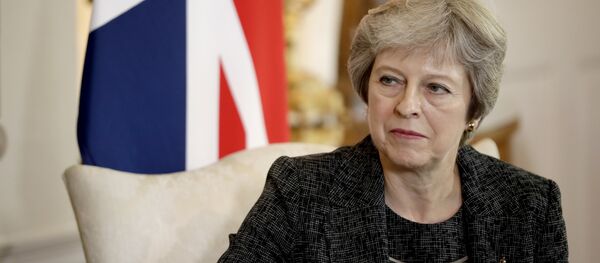 4 September 2018, 15:40 GMT
Unionist politicians of both Tory blue and Labour red persuasions have been less than enthusiastic about the scheme and even suggested cheaply that it is more of a PR exercise than
a child welfare policy
.
However here is the rub. In the same week as the Royal College of Midwifes called for the Scottish Government's baby box scheme to be rolled out across the UK the English Government was quite rightly being condemned for their perfidious role in the murder of innocent people, including children, in Yemen through their irresponsible and profit lust supply of weapons and missiles to Saudi Arabia.
Under the headline: 'Exposed: British-made bombs used on civilian targets in Yemen' the world renowned Amnesty International UK Group highlighted how British made bombs were being used by Saudi Arabia in Yemen to kill innocent civilians but because the trade was worth £2.94 Billion in 2017 alone the Malevolent May Tory Government was willing to turn a blind eye to the sordid and blood stained practice of arming Saudi Arabia. Of course such murky dealings are not the exclusive preserve of Tory Governments as the Blair/Brown Government was also up to its neck in shady and immoral arms deals.
READ MORE: Brexit Won't Turn UK Into 'the Empire on Which the Sun Never Sets' — Analyst
The choice is clear. An independent Scottish Government able to progress and develop socially just and humanity enhancing policies like the 'baby box' scheme or more Westminster English Governments committed to the export and production of 'ballistic bombs'. Baby boxes versus ballistic bombs, immoral and illegal nuclear weapons or investment in socially useful jobs with decent wages? These are the very real choices facing the people of Scotland. Independence in and of itself is not a destination. It is not the end of the journey. It is in fact only the start of the journey.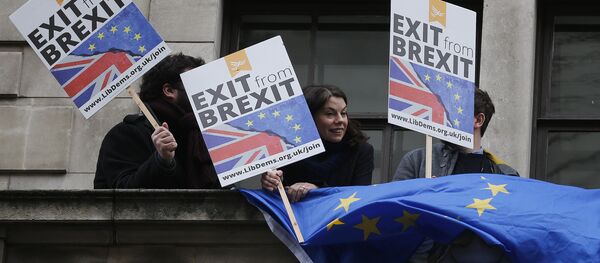 1 September 2018, 00:59 GMT
The journey to create a socially just, nuclear free and peace promoting country. Not everyone in an independent Scotland will endorse my socialist vision of an independent republic, not immediately, but the vast majority envisage an independent Scotland that shares out its vast wealth more equitably, that promotes the welfare of bairns before the hosting of bombs, that welcomes citizens who want to come and live and work in our country with a hand of friendship not a fist of fury.
Freedom Square on Saturday will be filled with those who have hope in their hearts and aspirations in their minds for a new and better Scotland to raise their children in. In a country so rich in natural resources like oil, gas, fish, land and renewable energy potential no child should be born into poverty. The oxymoron of the 'working poor' should be banished from our lexicon through real living wages protected by law and free trade unions.
Get yourself along to Freedom Square and listen to the 19 musical bands and performers, 5 SNP Members of the Scottish and Westminster Parliaments and fine collection of grassroots Indy supporters there to declare their continued commitment to an independent Scotland. I am also being afforded 5 minutes to convey my tuppence worth. There is a hard won and democratic triple lock mandate on the table right now. Our appeal to the SNP Government is simple — Use The Mandate, Name the Date and let us secure Scotland's freedom not via the Claymore this time via IndyRef2.
The views and opinions expressed in this article are solely those of the author and do not necessarily reflect those of Sputnik.