The US Treasury Department has imposed new sanctions on Thursday on individuals and entities in Lebanon and Syria. The department sanctioned four people and five entities who it said facilitated financial transactions, fuel and weapons shipments shipments for the Syrian government.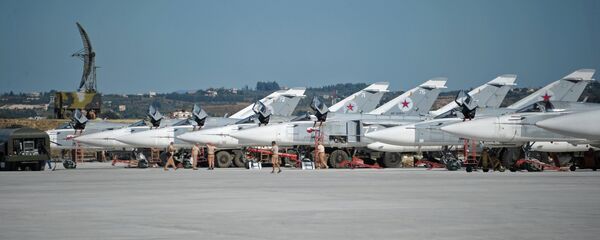 "Today, the US Department of the Treasury's Office of Foreign Assets Control (OFAC) designated four individuals and five entities," the release said. "Those added to the Specially Designated Nationals and Blocked Persons List (SDN List) as a result of today's action have facilitated financial transactions and shipments of fuel and weapons to the Syrian regime."
The US Treasury Department also said in its announcement that the sanctions targeted Muhammad al-Qatirji and his company, claiming that the company facilitated fuel trade between the Syrian government and Daesh* terrorists.
READ MORE: Russian, Syrian Nationals Charged With Violation of US Sanctions — Justice Dept
Previously, The United States imposed sanctions on five entities and eight individuals recently blacklisted by France for allegedly helping to acquire electronics for the agency in Syria that develops chemical weapons. The Syrian government has been refuting the allegations of being in possession of chemical weapons, pointing at the fact that its stockpiles had been taken out of the country and destroyed under international control.
*Daesh, also known as ISIS or ISIL is a terror organization, banned in Russia, US, Syria and many other countries.