His damascene conversion stemmed from the realization that rather than Britain a safer place, his actions merely hurt vulnerable people and made the streets even more dangerous than before, all in the name of a futile and unwinnable war.  
"I put drug dealers in prison for a combined total of 1,000 years, but only ever interrupted the flow of heroin and crack in a city for a few hours — and the same people at the top kept getting rich, however much authorities cracked down on it," Neil told Sputnik.
He, with the help of JS Rafaeli, documented his experiences and conclusions in the acclaimed 2016 book Good Cop, Bad War — and it wasn't long after publication a deluge of correspondence from members of the public who'd been impacted by the UK drug war in some way began flooding in to his proverbial in-tray. The book had a "huge impact", Neil says, evidently touching many readers "in some quite raw places."
© Photo : Pixabay
Drugs Gangs UK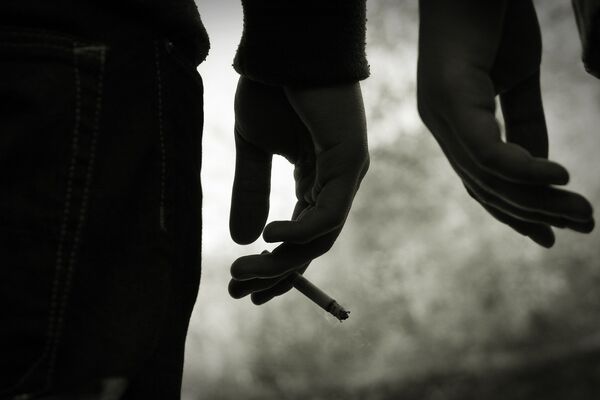 Drugs Gangs UK
To name but one representative example, a young man named Adam who grew up with heroin-addicted parents wrote to Neil, describing how as a child he'd witnessed his mother being forced to drink petrol over a £20 drug debt. Such letters — of which there were many — made him start questioning how Britain had reached this wretched point. His search for answers uncovered some shocking and uncomfortable truths — but also potential resolution.
Atlantic Divide
Very early on in his quest, Neil realised in the mainstream drug policy debate, there was little understanding of — or even attempt to understand — the origins of Britain's war on drugs. He found if one looked back to the early 1960s and prior, before illicit substances were properly criminalized in the UK, there was zero association between crime and drugs. No one stole to fund drug habits, and no organized cartels ran the drugs trade — if an individual had a drug problem, they got help from their doctor. It was dubbed 'the British system' — based on pragmatism and liberalism, it was "completely contrary to the American prohibitionist approach," Neil records.
"This didn't last long after World War II — the 'British system' fell victim to American moral imperialism, a highly aggressive and rarely acknowledged aspect of US foreign policy pursued by successive governments. The rest of the world was 'whipped into shape' by Washington in time post-1945, often due to financial threats, as America held so much of the world's war debts. This pressure was used to ensure indebted countries — the UK owed the most, of course — followed the US way of doing things," Neil told Sputnik.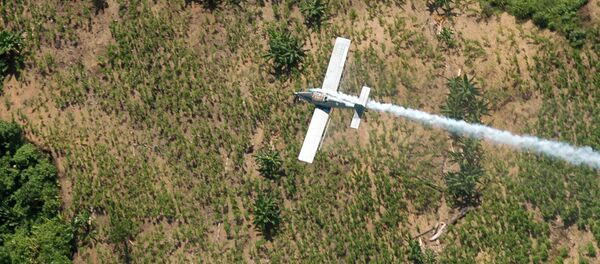 In a perverse irony, at the time American politicians were pamphleteering their British counterparts to jump on the prohibitionist bandwagon, the US was home to hundreds of thousands of problematic heroin users — the UK only a few hundred.
"There's a very, very clear cause and effect at work here, which perfectly explains the mess we're currently in — record numbers of people dying, violent criminal gangs running major cities, mass child exploitation, rampant police corruption, prisons awash with drugs and crime. It's out of control — but the solution to these problems lies in our own history," Neil told Sputnik.
Generational Evolution
Troubling examples of the seismic — and ever-evolving — impact prohibition has had on the drug trade, and dealers and users, are littered throughout Neil's new work, Drug Wars. For instance, he interviewed three Liverpudlians, from three different generations, who'd been involved in the sale of drugs at separate, significant historical periods.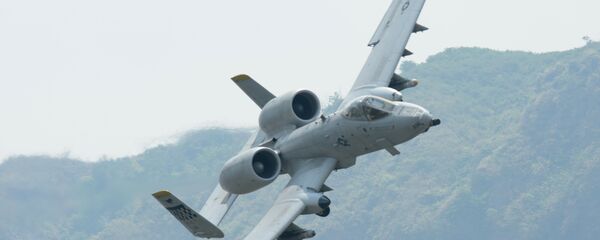 The first individual sold heroin during the drug's 1970s 'explosion', the second got involved in the burgeoning 90s ecstasy market via working as a nightclub bouncer, the third was a 16-year-old who'd escaped from a 'county lines' drug syndicate. He asked them comparative questions about specific aspects of their experiences — their wildly divergent answers spoke volumes.
For example, when quizzed over whether they would've been able to procure a gun if they wished, the first — the right-hand man of notorious gangster Curtis Warren, formerly Interpol's 'Target One', who once appeared on The Sunday Times Rich List — said if he'd asked, he would've been brought to "higher-ups" in his criminal fraternity to explain himself.
"They would've refused, he said, then told him 'don't be bloody stupid, why would you want to draw attention to us?', and to sort out any issues he had toe-to-toe. The second said while a similar attitude prevailed when he broke in, by the mid-90s everyone significant in the drugs trade had automatic weapons available to them. The third said he'd merely need a couple of hours to get hold of a firearm. He even recalled how on one occasion when he did want a gun, he was offered a grenade as one wasn't available — which he accepted, and took home with him!" Neil told Sputnik.
The emergence of 'county lines' drug networks is in itself a palpable manifestation of the perils of prohibitionist approaches to drugs, Neil believes. In such conspiracies, organized crime syndicates exploit children — typically highly vulnerable, trapped in extreme poverty, living in care or outright homeless — to sell drugs in different, often rural parts of the country, away from their 'headquarters' in major cities and metropolitan centres.
It's uncertain how many children are embroiled in such activities, but the UK Children's Commissioner estimates there at least 46,000 in England — with 4,000 in London alone — operating in around 1,000 gangs.
"None of this would've happened if police hadn't been so successful at taking down drug gangs, it's so frustrating and obvious. People like me are ultimately responsible for the exploitation of children by criminals. Getting young people to hold and sell drugs is a great defense — they're highly disposable and replaceable, easily manipulated, and readily bought. This is the tip of the iceberg, too, we ain't seen nothing yet. It's going to get significantly worse — more competitive, more violent, it's going to spill onto city streets everywhere," Neil told Sputnik.
The issue of 'county lines' has gotten so out of control that at at a September 4 conference in Parliament, independent MP John Woodcock
called on
 Minister for Policing Nick Hurd to allow forces to tackle it in the same manner as counter-terrorism. Moreover,
in July
 it was revealed UK police and intelligence services were using an undisclosed number of children — some of whom are under-16 — as spies in covert operations against violent drug gangs. Moreover, the government was seeking to extend the length of their deployment periods from one to three months, as juvenile informants were sometimes unable to complete their "tasking" in the standard period — and such a short space of time might discourage their wider use by authorities. For Neil, the "quite terrifying" disclosure was intimately connected to the rise of 'county lines'.
"Gangsters also used children because children can't become police officers, go undercover and infiltrate drug gangs. What police can do though is arrest young people and offer to let them off if they turn informant. The government's proposals were about ensuring legislation facilitates greater police reliance on child informants — but it's just going to lead to greater threats to the children involved, as gangs will simply ramp up violence and intimidation to frighten their young lieutenants into silence. The government can treat the issue like terrorism, throw whatever resources they want at the problem, but they're never going to effectively tackle it while they remain wedded to prohibition," Neil told Sputnik.
Media Culpability
Making the task of crafting and implementing rational, evidence-based drug policy in the UK all the more difficult, Neil says, are 'moral panics' regularly perpetuated by the mainstream media, which grossly exaggerate — if not outright fabricate — the threat of particular drugs, stoking irrational public fears, and prompting governments determined to 'look tough' to take reckless, unnecessary legislative action.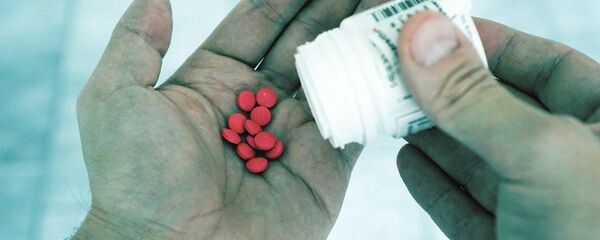 28 September 2016, 12:06 GMT
For instance, in summer 2009 alarming news stories about mephedrone, a synthetic psychoactive stimulant, began circulating throughout the UK. Use of the hazardous drug was said to have rapidly reached epidemic levels, in the process killing dozens of users, and landing many others in hospital — one man reportedly tore off his own scrotum after mephedrone-induced hallucinations convinced him poisonous centipedes were crawling all over his body.
More shockingly still, children were even said to be swept up in the drug's mephitic grasp, with hundreds of pupils across the country regularly missing school as a result — but teachers and police officers alike were powerless to confiscate the substance, as it could be purchased legally online, often under cuddly euphemistic names such as 'meow meow'.
There was, however, a small problem — not one of these stories was even vaguely true. Mepehdrone was only marketed by online retailers as 'plant food' for legal reasons, the tale of the crazed imbiber mutilating his body was actually a fiction originally posted in jest on a legal high website, and not a single death has ever been conclusively linked directly to the chemical as of September 2018. Moreover, the name 'meow meow' was virtually — if not entirely — unheard of on British streets prior to its appearance in the media.
Students take drink and drugs to cope with increasing debt worries
Still, undeterred by the apocryphal nature of these narratives, mainstream media reporting on mephedrone quickly metamorphosed into a fully-fledged crusade, with horror-stories of lives lost and families destroyed becoming an almost daily fixture of print and television news, and impassioned reporters habitually lambasting the government for their abject failure to act on the nationwide menace.
The impact of this onslaught was seismic — in addition to widely publicizing the drug's existence and boosting its rates of usage, the government was successfully compelled to move decisively on the illusory scourge, announcing March 2010 mephedrone — and all other cathinones — would be completely illegalized.
While hailed as a grand triumph by the media, the move precipitated the resignations of several members of the Advisory Council on the Misuse of Drugs, a governmental body. One, Eric Carlin,
said the government
 had forged policy "unduly based on media and political pressure", which would needlessly criminalize users, "harming people who need help and support". Moreover, Neil notes the ban merely pushed the trade onto the black market, with potentially catastrophic results.
"Banning mephedrone didn't make the public any safer — all it did was put yet more money in the pockets of organized crime groups, as they took up the trade and boosted prices accordingly. It also injected violence into a market where none existed previously — penalties for getting caught with the drug obviously greatly increased, so intimidation did too, to deter grasses. The media bears a huge responsibility for that, and there are obvious lessons for them to learn from the fiasco — but I'm yet to see much recognition of this among journalists. In fact, over the summer I saw several stories about a new drug called 'monkey dust', which were similarly complete nonsense," Neil despairs.
In Spite of Politics
Nonetheless, recent developments have given Neil cause for optimism. At the start of September, he spoke at a conference on drug policy reform in Middlesborough, northern England. A number of of experts joined him — including Barry Coppinger, the region's Police and Crime Commissioner.
In his address, Coppinger unveiled a pioneering pilot scheme aimed at helping hardcore drug addicts in the city turn their lives around. All local long-term addicts, for whom all other treatment has failed, and who are the most active criminals in the town, stealing and more to finance their addictions, will be invited to join.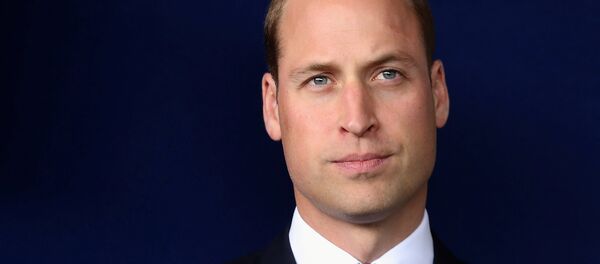 20 September 2017, 16:04 GMT
Under the plan's auspices, a clinic will be established to allow heroin users to self-administer the drug under professional supervision three times a day in a program designed weans them off their addiction. Concurrently, appropriate medical and housing assistance will be provided to get them off the streets, and assist their reintegration into society. If successful, it's hope similar schemes will be launched in other major cities and towns in the UK.
"Police are leading the way, bringing in constructive reforms in spite of politics. There's growing awareness among forces across the country arresting dealers only creates opportunities for others, and 'getting tough' on drugs never reduces size of the market, merely changes the shape of it. Treating drug addiction as a public health issue, rather than a criminal justice problem, is the only solution — and if we don't try revert to the tried and tested 'British system' of old, the cycle will continue. For a fraction of the cost of investigating, arresting, prosecuting and imprisoning these people, we can change their lives — and their local communities — immeasurably for the better, and free up vast resources currently squandered on fighting the senseless drug war," Neil concludes.
The views and opinions expressed by the speaker do not necessarily reflect those of Sputnik.