In a bid to avoid massive loss of life in the event of a major assault by Syrian government forces, Turkey has drawn up a plan that would allow militants safe passage from the northwestern province, the newspaper Daily Sabah reported.
According to the plan, unveiled by Turkish President Recep Tayyip Erdogan during a meeting with his Russian and Iranian counterparts in Tehran to discuss the war in Syria and a possible military offensive to retake the rebel enclave of Idlib, 12 armed groups, including the jihadist Hayat Tahrir al-Sham, would surrender their weapons.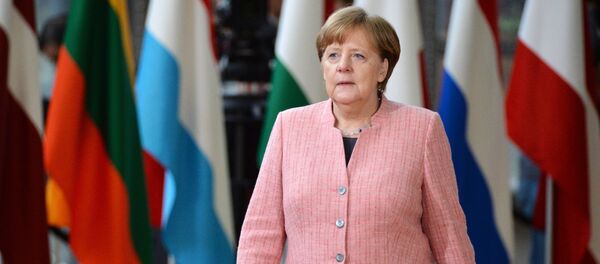 7 September 2018, 06:14 GMT
The fighters would then be evacuated to a buffer zone under the surveillance of the so-called moderate opposition on condition that they hand over their weapons to a coalition of militant groups backed by Ankara, the newspaper wrote without revealing its sources.
Foreign fighters would be allowed to return to their home countries, but the groups who refused to disarm and move out would become the target of counter-terror operations.
Turkey will then train a militant force to ensure security in the province, just like in other Syrian regions controlled by Ankara-backed fighters.
Fearing that a major assault on Idlib could cause "disaster" and send refugees streaming across its borders, Turkey has spent the past few weeks in intense negotiations with Russia.
The province of Idlib is home to about three million civilians — nearly half of them displaced from other parts of Syria.
According to analysts, Ankara could agree to a limited offensive in Idlib by Damascus and its allies even if it leaves the question of the long-term control of the province open for now, the Daily Sabah wrote.
Russia and Iran are both allies of the Syrian government, which wants retake Idlib in what it sees as the next critical step to clinching a military victory in the seven-year civil war that has killed more than 400,000 people and displaced millions.
The Tehran summit between Hassan Rouhani, Vladimir Putin and Recep Tayyip Erdogan may determine whether diplomacy halts any military action in Idlib. 
READ MORE: Last Battle: Syrian Army Ready to Launch Offensive, Liberate Idlib — Syrian MP
Their previous meetings in Sochi and Ankara led to the creation of the so-called "de-escalation zones" in several parts of Syria, including Idlib, which temporarily reduced violence.
A series of previous rebel surrender deals clinched in Syria over the past year have offered safe passage for tens of thousands of militants and their families to Idlib, making the province the last bastion of the armed resistance to Damascus.