The Royal Police Cadet Academy (RPCA), a prominent police training facility in Thailand, has unexpectedly banned the enrollment of women, raising alarms from human rights groups that female rape victims in the nation — who according to Thai law must be interviewed by female officers — would be placed at risk.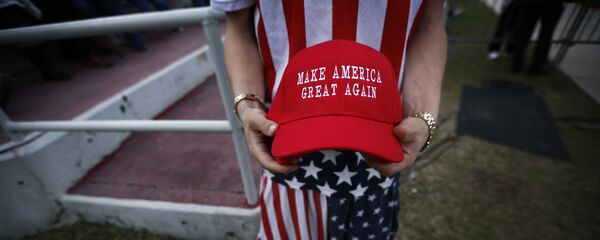 Human rights groups in Thailand have noted that a male-only police force will endanger women, particularly in instances of rape and abuse.
The western-Bangkok RPCA refused requests by local press to detail reasons for the move, merely offering that the new ban was 'policy,' cited by the Independent.
The RPCA normally accepts some 300 applicants annually, and has declared that, beginning in 2019, it will no longer accept female applicants. The century-old police school has graduated some 700 female officers since 2009.

"It's policy. We're not allowed to give any more information than that," RPCA spokesperson Captain Worawut Sripakhon said, cited by Newsweek.
With the October 2016 ascendancy of King Maha Vajiralongkorn in Thailand, following the death of his long-reigning father, King Bhumibol Adulyadej, many have noted a swing toward conservative policies at home, particularly with regard to the poor and the role of women in the country.
Women in Thailand could be in danger, say human rights activists, if the policy spreads from the top-placed RPCA to other accredited police schools in the country, although according to the UN Women's Organization an astonishing 90 percent of rapes currently go unreported in the country.
"This is a very backward move for women's rights and women's safety in Thailand," said the director of the Thai rights group Women and Men Progressive Movement, Jadet Chaowilai, cited by Reuters.
24 August 2018, 14:17 GMT
"Victims may be embarrassed or reluctant to speak to male officers," Chaowilai noted.
The Foundation for Women organization director, Usa Lerdsrisuntad, observed that the RPCA ban is in marked contradiction with existing Thai gender discrimination laws.
"It is gender discrimination," Lerdsrisuntad stated, adding, "There are already too few female police officers, and now this rule will further reduce those numbers."
"It is a big setback for sexual assault and domestic violence cases, which are hugely under-reported in the country," she added, cited by the Independent.
Women make up an estimated 45 percent of the Thai labor force, one of the highest segments in Asia, according to recent World Bank data.
Previously only permitted to work in administrative roles in Thai police forces, in 2009 women for the first time were allowed to train as officers.
An estimated eight percent of Thailand's 230,000 police officers are women.
In an earlier 2018 move seen now by some as a harbinger of increasingly restrictive gender roles in the country, the Royal Thai Police stopped women from being involved in what is termed 'inquiry official' roles, decreeing that women are responsible for domestic duties.