An asylum seeker from Afghanistan was sentenced to seven years in prison by Darmstadt regional court for stabbing his 17-year-old ex-girlfriend with a knife after she broke up with him.
The bloody incident occurred shortly before Christmas last year. The young man, who was under the influence of alcohol during the attack, stabbed the girl 17 times in her back, neck, and chest; however, medics were able to save her life. According to the court, the convict confessed to the crime later that day.
READ MORE: Chemnitz: Migrant Mayhem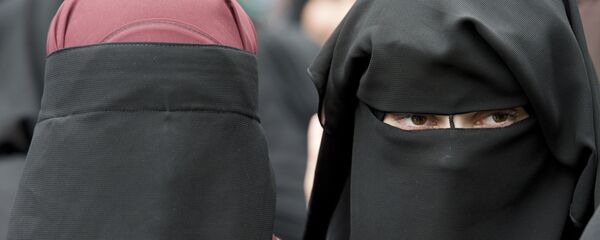 7 September 2018, 12:52 GMT
The verdict followed a similar case in the Western part of the country, where an asylum seeker had been given 8 years and 6 months for a lethal stabbing attack.
The man, who allegedly came from Afghanistan, confessed to stabbing his ex-girlfriend to death with a kitchen knife. He was also sentenced according to juvenile law, claiming to be 15 years old; however, a medical assessment by the prosecutor's office said it was likely that he was between 17 and 20 years old.