French Minister for the Armed Forces Florence Parly thus confirmed the statement that Francois Lecointre, chief of the country's defense staff, made on September 6, pledging that France was ready to carry out airstrikes in Syria in case of a chemical attack in the northwestern Syrian province of Idlib.
"Several days ago we wanted to warn the regime and its allies on the inadmissibility of a possible new use of the chemical weapons, as we, unfortunately, know that these weapons have been used and may be used again in order to advance the seizure of Idlib… We have confirmed that as soon as the red line is crossed, a response will follow, including that from France," Parly said as broadcast by the Europe 1 French radio station.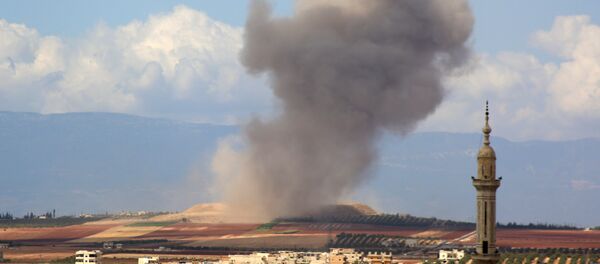 8 September 2018, 10:58 GMT
The minister went on to say that France was concerned about a possible humanitarian catastrophe in Idlib.
"This is, perhaps, the last stage of the Syrian territories' reconquest by [Syrian President] Bashar Assad… We expect that the seizure may be very tough. This is why France will do anything to hinder this carnage that will lead to a big humanitarian crisis," Parly said.
READ MORE: French Volunteer: West May Use Idlib Battle as Excuse to Intervene in Syria
The politician added that France was constantly engaged in diplomatic negotiations on Syria.
"We will act in a diplomatic realm. For several months, the president of the republic [Emmanuel Macron] has been engaged in talks with all the involved sides ― Iran, Russia, Turkey. Moreover, we cooperate with our partners in the UN Security Council ― with a number of countries, including European states, that want to avoid this carnage at any cost, like we do," Parly stressed.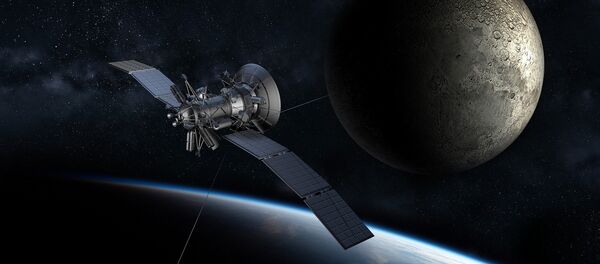 7 September 2018, 17:26 GMT
On August 25, the Russian Defense Ministry spokesman, Maj. Gen. Igor Konashenkov, said that terrorists of the Tahrir al-Sham group (affiliated with the Jabhat Nusra* terror organization) were preparing a false-flag chemical attack in Idlib, set to provoke foreign intervention in the country, as a number of western states had already accused Damascus of implementing chemical weapons against civilians.
READ MORE: US Not Going to Cooperate With Russia on Idlib — Pentagon
While the Syrian government has regained control over vast territories of the country, following several years of fight against opposition and terrorist groups, Idlib remains a stronghold of the insurgency.
*Al-Nusra Front or Jabhat al-Nusra, known as Jabhat Fatah al-Sham is a terrorist group banned in Russia