On August 7, the US reimposed the first round of economic sanctions against Iran since it withdrew from the Joint Comprehensive Plan of Action (JCPOA) in May, a multinational agreement hammered out in 2015 to remove previous sanctions on the country in exchange for very strict limits on its nuclear program, designed to block Iranian access to a nuclear weapon.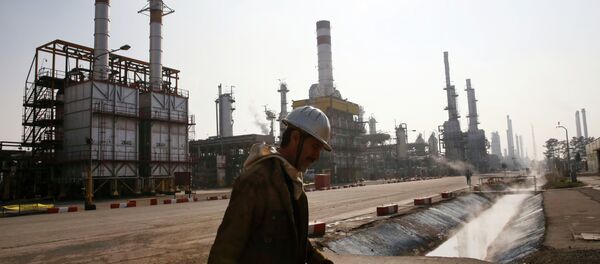 4 September 2018, 12:05 GMT
While the US, claiming Iran had violated the agreement, unilaterally withdrew in May 2018, and US President Donald Trump promised to hammer out a new agreement, the rest of the JCPOA signatories — the UK, France, Germany, Russia and China — remain unconvinced and have shown increasing reluctance to follow the United States' demands that they divest from Iran and cease buying Iranian exports.
Still, the shadow of US foreign policy stretches very far, and Tehran has taken to a variety of methods to ensure its economy and its people continue to have access to what they need, despite US attempts to block them. The Iran Foreign Investments Co (FIC), an entity owned by the Iranian government, plays a key role in that effort, buying up assets that will give Iran access to services, goods and cash accounts it is at risk of losing due to sanctions.
The fund's investments and cash accounts in 22 countries total $5 billion, the Wall Street Journal reported Sunday, and include such diverse assets as a French medicine factory, an Afghan trading house, a Brazilian auto-parts plant, a German pipeline company and stakes in several companies that the Iranian government hopes it can either sell for cash or bargain away for other benefits, the WSJ reported.
For example, a medicine factory in Plancy-L'Abbaye, in France's Champagne region, will provide Iranians with medicine for tuberculosis, bladder cancer and a host of other illnesses, which US sanctions aim to block. A Dubai-based asset gives the fund access to power generation equipment, the WSJ noted.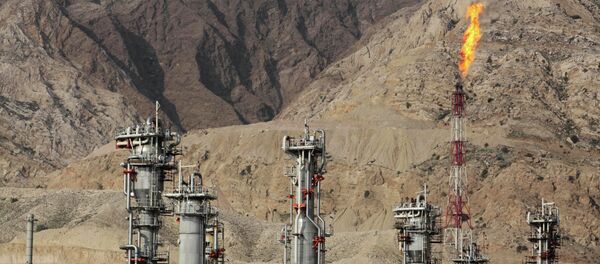 Another possibility for Iranian foreign investment is their regional neighbor and ally, Syria. The Asia Times reported that a delegation of Iranian investors and manufacturers paid Syrian President Bashar al-Assad a visit last month to talk about post-war reconstruction possibilities, as the civil war in Syria seems to be entering its final stages.
"Their aim is to make Iran independent" from sanctions, a fund adviser told WSJ.
However, the US is working to track down these investments and block or put pressure on other partners or national governments to end Iran's relationships with them. For example, Iran lost access to dividend payments from a Namibian uranium mine in which it owned a 15 percent stake in 2010 on the grounds that Anglo-Australian mining giant Rio Tinto feared the production could wind up helping Iran's nuclear program. Another more recent setback came from the US reinstituting a ban on selling Iran airplanes last month, which blocked its ability to purchase planes from a Brazilian Thyssenkrupp plant in which the FIS owned a 40 percent stake.
Facing Toward the JCPOA
While the previous round of international sanctions on Iran, which ended when the JCPOA went into effect on January 16, 2016, was able to do serious damage to the Iranian economy, this time around, it's going to be a lot harder to strangle Tehran. EU powers, Russia and China and even regional partners like Iraq are all taking measures to lessen the ability of the US to block their access to Iranian goods and markets.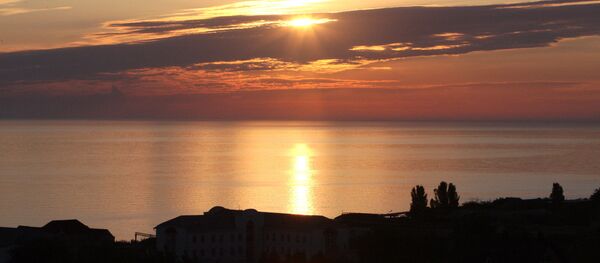 18 August 2018, 05:00 GMT
In early July, before any new sanctions began, Iranian MP Assadollah Qarehkhani announced that a special committee had been formed to coordinate barter deals with other countries, in which Iran would trade oil for goods or technology it needed.
"We have informed our oil customers that we will only buy their commodities if they buy our crude," Gharekhani said, PressTV reported on July 4. "The formation of this committee means that we will make purchases of goods conditional to purchases of Iran's crude oil, and this would limit the impacts of reductions in Iran's oil exports [once the sanctions return]."
With Iran exporting 2 million barrels of oil a day, comprising 40 percent of the government's annual revenue, that makes oil a powerful tool of negotiation, but also an absolute necessity to keep flowing out of the country.
"We cannot transfer dollars and euros [for oil sales] into Iran due to banking problems," Qarehkhani said. "Therefore, we will import goods from oil clients such as India, China and South Korea as we did during the previous round of sanctions."
On August 20, Reuters reported that Zhuhai Zhenrong, China's state oil trader, and Sinopec Group, Asia's biggest refiner, would continue to buy Iranian oil once the US ban goes into effect on November 4. However, the arrangement requires that Iran's National Iranian Tanker Co (NITC) deliver all the oil itself, meaning Iran will cover all the costs and risks of delivering the crude, as well as handling the insurance, sources told Reuters at the time.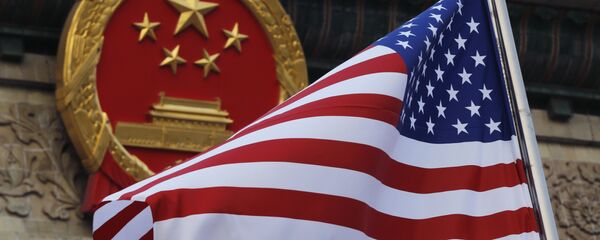 17 August 2018, 14:32 GMT
Escaping US Financial Dominance
Further, on September 4, France and Germany, two other JCPOA adherents, announced a possible alternative to SWIFT that could maintain Iranian bank correspondent relationships in euros, Asia Times reported.
China could also provide a workaround via its Clearing House International Payment System, an international channel aimed at building worldwide acceptance of its currency, the yuan.
"The power the United States has over its European allies and much of the world is financially," Peter Lavelle, host of RT's flagship program CrossTalk, told Radio Sputnik's Loud & Clear on August 30, so to have a major European Union figure discussing alternatives to the US-controlled SWIFT system "is saying a whole lot," he said.
German Foreign Minister Heiko Maas said in Berlin on August 28 that it was "high time we reassess the transatlantic partnership in a sober, critical and even self-critical way," so as to "strengthen the autonomy and sovereignty of Europe in trade, economic and financial policies," Sputnik reported.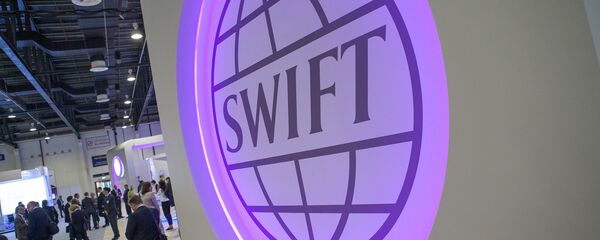 26 August 2018, 05:00 GMT
"It will not be easy, but we have already begun to do it. We are working on proposals pertaining to… payment channels and creating a payment system independent of SWIFT to establish a European currency fund," Maas noted.
The minister also wrote in German newspaper Handelsblatt around the same time that the EU needed to create a payment system to serve as a "counterweight" to the US whenever Washington "crosses red lines."
Building a separate system from "the European banking clearance system, SWIFT… is one way to get around the US Treasury," Lavelle noted, which is responsible for implementing US economic sanctions. US lawmakers have been urging their European counterparts not to try and circumvent sanctions regarding Iran. Lavelle indicated that EU countries are moving to protect their companies that do business in Iran, because if they don't, "China and Russia will pick up the void. Who knows, maybe other countries as well."
Sanctions Push Baghdad Towards Tehran
An unexpected casualty of the US' new sanctions has been Iraq, a country the US has worked so hard to bring under its control, having invaded the country and waged a decade-long counterinsurgency that killed over half a million Iraqis.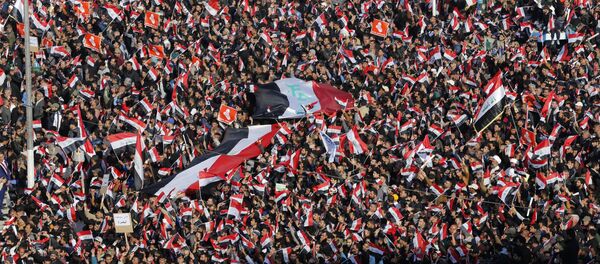 10 August 2018, 14:08 GMT
Ostensibly, Iraqi Prime Minister Haider al-Abadi is more pro-American than his predecessor, but Iraq barely lasted a week abiding by the new US sanctions that began August 7.
"I did not say we abide by the sanctions. I said we abide by not using dollars in transactions. We have no other choice," the prime minister told reporters in Baghdad on August 13, Politico reported. He has also sought exemptions from Washington.
Iraq shares a 900-mile-long border with Iran, and it is heavily dependent on Iran for gas supplies, electricity, water and food. Daily trade in August hit a record $50 million, according to Asia Times, so in the question of choosing between the US and Iran, Iraqi politicians must necessarily choose butter over guns.
Finally, Iranian President Hassan Rouhani is seeking to build maximum confidence in Iran — by both foreign trade partners as well as its own citizens — as well as trim the budget wherever possible by instituting a wave of anti-corruption measures, including a bill creating a tribunal aiming to address reports of insider currency deals, about which there has been much public anger.
Last month, the central bank head and labor and finance ministers were all removed from office by votes of no confidence, and Rouhani was forced to announced that 10 percent of the country's sovereign wealth fund would be withdrawn to help combat sanctions, Asia Times reported.