Dmitry Rogozin, the chief of the Russian space agency Roscosmos, confirmed that a commission of Russia's Energia Rocket and Space Corporation had failed to determine the origin of the hole yet.
READ MORE: Musk's Reusable Rocket Project Based on Soviet Technologies — Roscosmos
"The results that we have received fail to provide an objective image [of the situation] to us. Further work will be continued by a commission created by the [Roscosmos] corporation itself. The situation is far more difficult than we have expected," Rogozin told reported.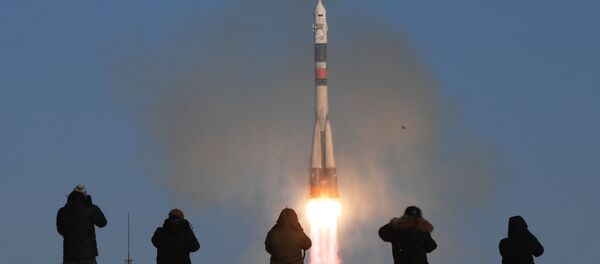 30 August 2018, 12:07 GMT
Rogozin refused to comment on media reports alleging that US astronauts could have been responsible for the emergence of the hole on Soyuz.
A source told Sputnik on Thursday that an internal investigation, held by Energia, which is the spacecraft manufacturer, showed that the hole had been deliberately made by a drill bit. The company, however, failed to identify the perpetrators.