Former Georgian State Security Minister Igor Giorgadze has asked President Donald Trump to investigate reports that personnel at the Lugar Center may have engaged in experimentation on human test subjects, some of which he claims proved to be lethal.
Speaking at a press conference in Moscow on Tuesday, Giorgadze said that he had received "hundreds of thousands of pages'" worth of documents from "friends" in Georgia showing what appears to be evidence of experiments against human test subjects at the lab.

12 August 2018, 14:39 GMT
The former minister, a long-time opponent of ex-President Mikheil Saakashvili, cited lab figures about the deaths of 24 people he said died in December 2015 while being treated for hepatitis C. Giorgadze claimed that in April and August 2016, another 30 and 13 people, respectively, had died, the cause of their deaths listed as "unknown," with no formal investigation carried out.
"A whole range of experiments involving my fellow Georgians had lethal outcomes," Giorgadze said, adding that he did not have access to information about the alleged victims' names – only case numbers with dates of birth and sex.
The former security minister said that the experiments took place against the backdrop of the country's battle against hepatitis C, which included the use of a drug that proved deadly for some patients.
"On behalf of the 'Georgia Abroad' Movement, which I head, on behalf of hundreds of thousands of my compatriots in Georgia and abroad, I want to address US President Donald Trump. I appeal to you with an earnest request to initiate an investigation into the legality of the experiments conducted in Georgia by the staff of the Lugar laboratory, who acted based on permission given by your predecessor's administration, and in agreement with Georgia's former president," Giorgadze said.
According to the ex-official, Georgians would be "sincerely grateful" to Trump if he were to get to the bottom of this issue and rid Georgia of the "threats posed by any uncontrolled, experimental dual-purpose activity in the fields of biology and bacteriology."
Giorgadze stressed that he was not an expert in the field of biological warfare and urged experts to familiarize themselves with the documents and draw their own conclusions once they are released. He said that he was looking for an appropriate resource to publish the documents to ensure that the story receives maximum attention.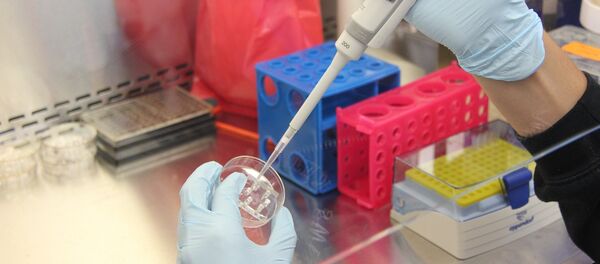 The Lugar Center was opened in 2011 and has received the attention of both journalists and intelligence agencies, including Russia's FSB, which suspects that the lab has been involved in bioweapons research. Dilyana Gaytandzhieva, a Bulgarian investigative journalist who has
written extensively
on the Pentagon's alleged secret bioweapons program, believes the Lugar Center is a component of this program.
When reached for comment, the Lugar Center denied Giorgadze's claims. A spokesperson told Sputnik: "Nothing like this happens here. Our lab's head has repeatedly said that he invites everyone who wishes to do so to visit the laboratory to dispel all doubts. There are no barriers to doing so."