At a press briefing in the West Bank's central city of Ramallah, Erekat said that Palestine had called on Fatou Bensouda, the ICC chief prosecutor, to "assume a direct responsibility for investigating crimes committed by Israel in the Palestinian territories, including East Jerusalem," adding that the US president's administration was "threatening ICC judges and punishing the Palestinians by closing the PLO office in Washington."
READ MORE: ICC Defies US Sanctions Threats Over Afghan Inquiry, Will "Work Undeterred"
Palestine accuses Israel of including the evacuation of East Jerusalem's Bedouin village of Khan al-Ahmar, which may then be demolished, according to Palestine's point of view.
"Upon the request of families of the victims, we demand that the Prosecutor gives them an opportunity to meet together to explain what is going on in the Bedouin village of Khan al-Ahmar in East Jerusalem," Erekat was quoted as saying by the Anadolu news agency.
Erekat went on to say that the notice, filed with Bensouda's office, emphasized how important it was to prevent Khan al-Ahmar's demolition.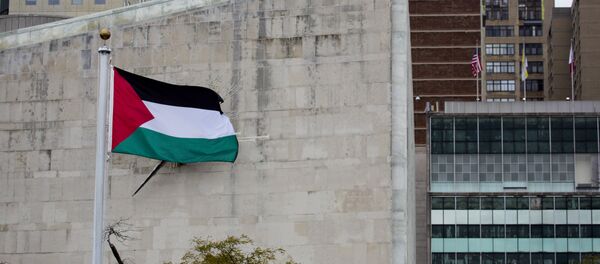 22 February 2018, 02:33 GMT
On Monday, the US State Department announced that the US authorities had decided to close the PLO headquarters in Washington over Palestine's push to encourage the ICC to launch an investigation into Israel's alleged war crimes, as well as its failure to support the US efforts to resolve the Israeli-Palestinian conflict.
While US President Donald Trump has repeatedly promised to promote the Palestine-Israeli peace process, Palestine refuses to accept him as a mediator over his administration's recognition of Jerusalem as the capital of Israel, as well as Washington's decision to cut financial aid for Palestine.