The 2019 National Defense Authorization Act (NDAA) has revealed in August that the US would not obligate any funds to implement the Open Skies Treaty until penalties are imposed against Russia for previous violations. In June 2017, the United States said Moscow was violating the terms of the Open Skies Treaty by placing restrictions on overflights of Kaliningrad, Russia's enclave on the Baltic Sea.
In turn, the Russian Foreign Ministry has said it has complied with its obligations under all international agreements including the Open Skies Treaty.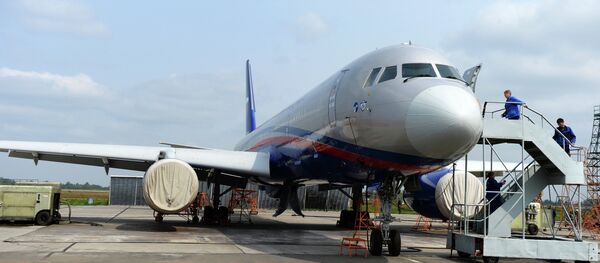 14 August 2018, 14:45 GMT
Russia's National Nuclear Risk Reduction Center Sergei Ryzhkov said on Wednesday that the US has blocked the surveillance flights of Russia's new Tu-214 plane which was to operate under the Open Skies Treaty.
"Based on the results of the tests, the heads of delegations from 22 countries have signed the final protocol permitting the surveillance flights of this aircraft over the territories of the member states. However, the head of the US delegation refused to sign the final document, referring to direct instructions from Washington, in violation of the requirements of the Treaty on Open Skies and without explaining any reasons," Ryzhkov told the official newspaper of the Russian Defense Ministry.
Ryzhkov confirmed Russia's adherence to the treaty which, according to the official, was "one of the cornerstones of the European security.
READ MORE: Russia Fully Complies With Treaty on Open Skies
"We demand that the United States return to the Treaty on Open Skies and require explanations of this situation in accordance with the treaty provisions," Ryabkov said. The official added that Washington could not "put up with the fact that Russia… outperformed the United States by five-seven years" with the new plane.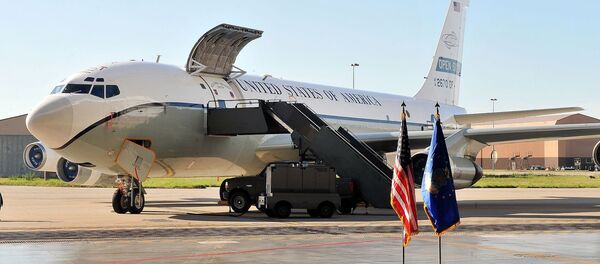 27 December 2017, 03:21 GMT
On September 2-11, over 70 experts from 23 member states of the treaty conducted inspections of Russia's new Tu-214ON aircraft. The participants confirmed full compliance of the plane with the requirements and limitations of the treaty.
The Treaty on Open Skies was signed in 1992 as one of the measures to strengthen trust in Europe after the Cold War. The treaty allows the member states to openly gather information on the armed forces of each other and their military activities. The signatories include most of the NATO states, Russia, Belarus, Ukraine and several others.