In the video, two women are seeing duking it out, one of them holding a toddler, while nearby a woman takes on two others. All are clad in black, with only their eyes visible, as is custom in much of the conservative Muslim country.
The obscuring robes don't stop these women from their roadside rumble. As one woman delivers her a hijab haymaker, the woman carrying the child drops the kid on the ground to get a better grip on her foe.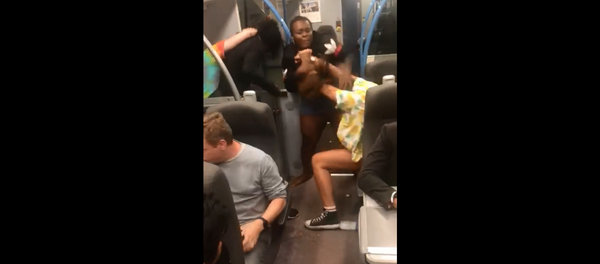 30 August 2018, 19:00 GMT
The woman goes to grab her kid immediately after dropping them, but a well-placed niqab knuckle punch to mom puts the child right back on the ground again.
Meanwhile, the other three women all attempt to get ahold of each others' head scarves and hair.
After about a half dozen times of being picked up and dropped, the toddler can be seen attempting to roll away from the mayhem, but still staying close to mom.
Motorists, meanwhile, seem unfazed and continue on their journeys. Perhaps this is normal in Riyadh?