Russian authorities have identified the two people suspected by London of poisoning Russian ex-spy Sergei Skripal and his daughter Yulia in Salisbury, Russian President Vladimir Putin said on Wednesday.
"We know who they are, we have found them," Putin told the plenary session of the Eastern Economic Forum (EEF) in Vladivostok.
The Russian president noted that the "suspects" were civilians. "I hope that they will show up and tell everything themselves. There is nothing particularly criminal there, I assure you," he said. Putin also urged the two individuals to talk to media.
Meanwhile, one of the men suspected by the UK told the TV channel Russia 24 in a phone conversation that he would comment on the case next week.
READ MORE: Russia's Envoy Calls UK Claims in Skripal Case 'Political Culture Degradation'
Commenting on Putin's statement, Prime Minister Theresa May's spokesman accused Moscow of "obfuscation and lies".
"We have repeatedly asked Russia to account for what happened in Salisbury in March, and they have replied with obfuscation and lies," the spokesman told reporters.
Last week, UK law enforcement said it had identified two Russian nationals behind the poisoning of former Russian spy Sergei Skripal. Moreover, UK Prime Minister Theresa May accused Russian military intelligence of orchestrating the poisoning under the order of the central authorities. Russian authorities, in turn, said that the photos and names of the suspects, Alexander Petrov and Ruslan Boshirov, that were released by London did not prove Moscow's involvement in the attack.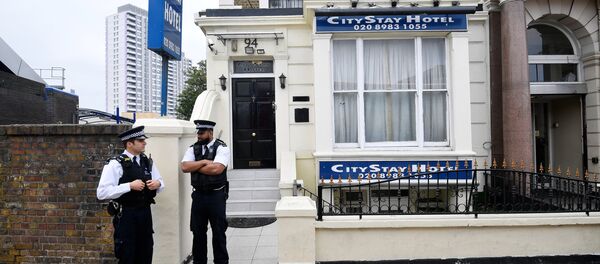 8 September 2018, 03:54 GMT
The attempted poisoning of former Russian spy Sergei Skripal and his daughter Yulia in the UK city of Salisbury on March 4 has caused tensions between Russia and the United Kingdom, as London and its allies are accusing Moscow of orchestrating the attack, which Moscow refutes. Recently, the UK authorities claimed that two Russian nationals, suspected of the attack, were tied to the Russian intelligence.
The incidents prompted the United States to introduce new sanctions against Russia on August 27, while a number of EU countries have expelled some of the Russian diplomats.