"OFAC designated Ibrahim Jadhran… for being the leader of an entity that has, or whose members have, engaged in planning, directing, or committing attacks against any Libyan state facility or installation (including oil facilities), against any air, land, or seaport in Libya, or against any foreign mission in Libya," the Treasury said.
READ MORE: France Taking Advantage of Italy's Waning Positions in Libya — Businessman
The Treasure also claimed that Jadhran was responsible for numerous deaths this year alone and has repeatedly attacked Libyan oil facilities, severely damaging the country's economy.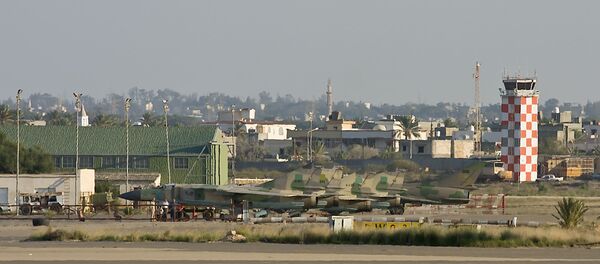 11 September 2018, 23:12 GMT
The sanctions against Jadhran block any assets he may have in the United States and prohibit any US citizens from working with him.
In June, the militia commander's forces attacked and took over two oil export terminals in the country's oil crescent region, Ras Lanuf and Sidr. The attack ended up costing the Libyan government more than $1.4 billion in lost revenue, the Treasury noted.
Libya has been torn apart by conflict since long-time leader Muammar Gaddafi was overthrown in 2011. The eastern part of the country is governed by the parliament, backed by the Libyan National Army (LNA) and located in Tobruk.
The UN-backed Government of National Accord (GNA), headed by Prime Minister Fayez Sarraj, operates in the country's west and is headquartered in Tripoli.