"I think that the heads of states can solve this problem. I just want to appeal to the presidents of the two countries, directly to Trump and Putin, as I know there will be a meeting in the near future, in November, I suppose. I beg you to raise this issue of Konstantin's return to his homeland," Viktoria Yaroshenko said at a press conference.
The pilot's wife underlined that all efforts to extradite Yaroshenko had been exhausted as the case has become political.
READ MORE: Jailed Russian Pilot Yaroshenko Wants UN Security Council to Review His Case
At the same time, Viktoria expressed her gratitude to the Russian Foreign Ministry, particularly to Deputy Foreign Minister Sergey Ryabkov.
"The [Russian] Foreign Ministry has been very helpful to us after we sought its help. They immediately got in touch with the US Embassy and asked for a visa for us. Literally a month after we had asked the Foreign Ministry, we were summoned for an interview [at the US Embassy], and everything went well with the visas," she noted.
In addition, Russian human rights commissioner Tatyana Moskalkova said on Thursday that she had appealed to US President Donald Trump asking to pardon Russian pilot Konstantin Yaroshenko, who is serving a 20-year prison term in the United States.
"I have appealed to US President Donald Trump with a request to pardon him. The Secretary of State answered me that they would consider it, but were not ready yet," Moskalkova said.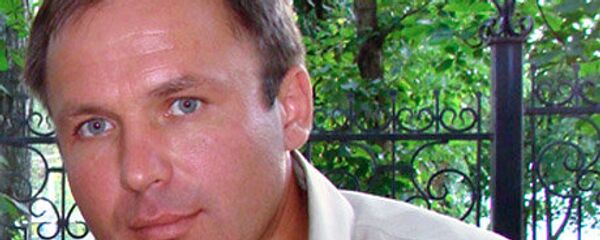 24 August 2018, 15:43 GMT
In August, Viktoria and her daughter arrived in the United States to visit the jailed pilot for the first time in seven years. During their stay, the family met 12 times over the course of three weeks.
The Russian pilot was captured in Liberia in 2010, and was jailed a year later in the United States on charges of conspiring to import drugs into the country. In 2016, the New York Court of Appeals refused to revise the pilot's sentence.
Yaroshenko has repeatedly said he was suffering from the lack of medical care, poor detention conditions and abuses by staff in his prison.