Napoli President Aurelio De Laurentiis is not willing to part with striker Lorenzo Insigne for less than $230 million – the player's verbally agreed release clause – the club's manager has insisted.
READ MORE: Sergio Ramos Reveals He Got Death Threats After Tackle Against Mohamed Salah
"He has a symbolic release clause. Raiola [Insigne's agent] and I have decided that if we get a €200m bid we'll sell him. It's not a written agreement, but a verbal one. €200m, is that clear?" Manager Carlo Ancelotti said in an interview.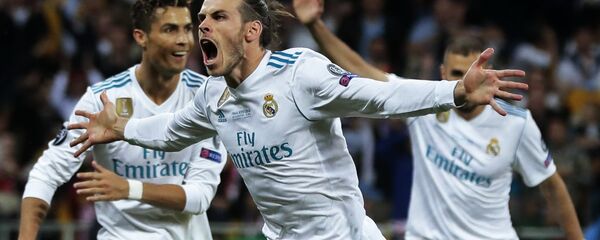 24 August 2018, 16:18 GMT
Premier League clubs Liverpool and Chelsea are reportedly looking to sign Insigne to bolster their attacks, but it's unlikely they will be ready to pay his release clause, which serves as more of a statement that they're not looking to sell him as opposed to a serious price.
Insigne scored the decisive goal in Napoli's opening league win against Lazio and has netted over 60 goals in some 250 club appearances over the past eight years.
The 27-year-old is perhaps the most successful product of Napoli's youth system and is a key attacking player for the club, so it's unsurprising that they'd only release him for a colossal bid.
Football fanatics reacted to the news on Twitter, suggesting he is overvalued and will remain at Napoli given his hefty release clause.
So Never moving from Napoli then

— J #LingardHive (@javycane) September 12, 2018
Don't get me wrong; he's a exceptional player but he ain't that price tag.

— Mapercent's (@SMapercent) September 12, 2018
Raiola is using the same drugs Maradona is using

— Bradley (@Bradley_M27) September 12, 2018
READ MORE: Zidane Wants to Return to Managing 'Soon', Media Speculate He May Head Man Utd