"These are not the final figures … A total of 100 business events were held on the sidelines of the forum, in which 6,002 delegates took part … As of today, 175 agreements worth of 2.9 trillion rubles have been signed," Trutnev said.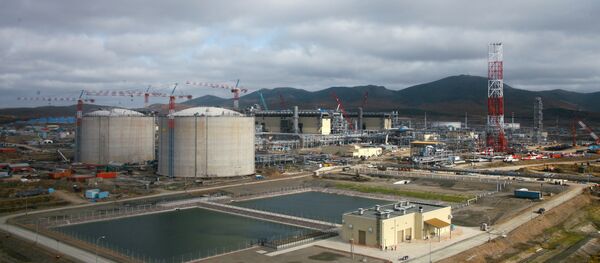 12 September 2018, 05:09 GMT
On Tuesday, Russian President Vladimir Putin said that Moscow seeks to create a strong center for international cooperation and economic integration in the country's Far East, stressing that the Far Eastern region will become a driving force behind the country's economic development.
Meanwhile, the international transport corridors in Russia's Far East have become key discussion points during recent bilateral meetings between Russian President Vladimir Putin and Chinese leader Xi Jinping. Russia hopes the proposed transport networks of railways and highways could become a viable logistic network that would facilitate trade routes between Asia and Europe.
READ MORE: Russia, China Discuss Joint Development of Overseas NPP Projects — Rosatom
Moreover, Russian President has held a meeting with 26 representatives of foreign business circles at the EEF. In particular, the participants of the meeting included eight Japanese entrepreneurs, nine Chinese businesspeople and two South Korean representatives, along with representatives from Australia, Austria, Cayman Islands, Denmark, the Netherlands, Singapore and Sweden.
The fourth EEF kicked off on Tuesday and will last through Thursday on Russky Island in Vladivostok.