Golovkin had words for Álvarez to mark the historic rematch.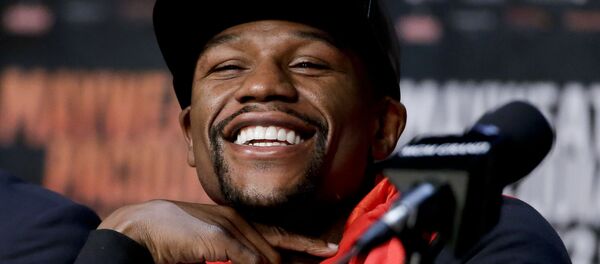 2 September 2018, 16:05 GMT
"He is like a clown, he is a showman. He is not a true guy," Golovkin, who goes by the nickname "Triple G," said Friday, the South China Morning Post (SCMP) reported.
"Tomorrow is a real war. This is not a regular fight, this is a special war."
Golovkin, 36, was born one of a set of male twins in Kazakh Soviet Socialist Republic — a region within the former Soviet Union — the son of a Russian coal miner and a Korean mother. He won the silver medal at the Athens Olympics in 2004.
During Friday's weigh-in, Golovkin weighed in at 159.6 pounds while Álvarez tipped the scale at 159.4 pounds. The two squared up to each other as Álvarez shoved Golovkin and pressed his forehead against his on the T-Mobile Arena stage Friday. 
The May 5 fight between the two was canceled when Álvarez was suspended by the Nevada State Athletic Commission in April for failing two drug tests for the performance-enhancing drug clenbuterol.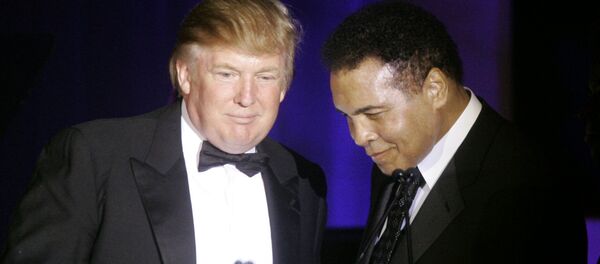 Regarding his weigh-in forehead bump, Álvarez, through a translator said, "Look I got excited from seeing all the fans and it motivated me to do that right now," cited by Reuters.
"I defeated him at the weigh-in, now it's time for me to defeat him on Saturday," Álvarez added.
Golovkin remains a slight favorite with bettors, who note his height and reach as topping that of Álvarez.
Golovkin is unbeaten with a 39-0-1 record, while Alvarez is 49-1-2. The Mexican fighter's only loss was against American boxer Floyd Mayweather in 2013, according to SCMP.