On Saturday, at the request of the prosecutor's office the detained individuals appeared before the court, which issued an arrest warrant for one of the offenders, the press release added.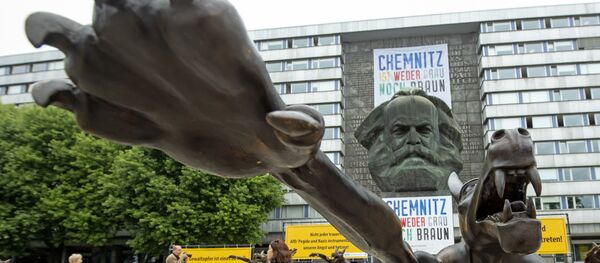 14 September 2018, 09:00 GMT
The city of Chemnitz has seen a wave of mass anti-immigrant rallies and counterprotests in recent weeks, with thousands of people, including far-right radicals, taking to the streets. The rallies were sparked by the murder of a German citizen on August 26, allegedly at the hands of two migrants from Iraq and Syria, who have since been arrested. Around 18 people have been injured and hundreds have been detained, according to media reports.
On September 6, German Interior Minister Horst Seehofer expressed his understanding for anti-migrant protests in the city of Chemnitz and said that the migration issue was the root of all political problems in the country.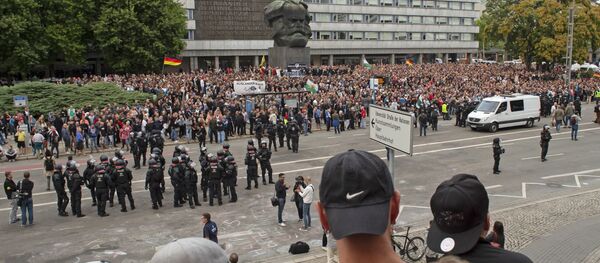 30 August 2018, 17:14 GMT