India's oil ministry has instructed the respective companies to get ready for an extensive reduction and even curbing altogether of oil imports from Iran, which, if continued, will be punishable by the US beginning in November. Meanwhile, Indian officials, who are currently in talks with their US counterparts, told Reuters that the country is still hoping to secure waivers to let at least some percent of Iranian imports into the country, despite sanctions.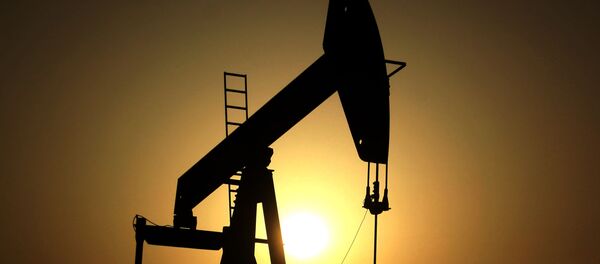 14 September 2018, 22:24 GMT
Awaiting the end of negotiations, companies are already preparing for the possibility of an end to oil shipments from Iran, which between April and August amounted to about 658,000 barrels of oil per day.
"Some refiners have either already exhausted or front-loaded their term contract to a large extent, which allows them the flexibility to go to zero if required, or until clarity on the waivers emerge," chief oil analyst at Energy Aspect Amrita Sen told Reuters, with an unnamed official pointing to "a special relationship with both the US and Iran," which India is currently striving to balance, and likewise "the interest of the refiners and end-consumers."
For instance, Sputnik Delhi reported earlier that India was set to not only ask for and then negotiate concessions from the US, but it also plans to increase imports from the US this year to narrow down its trade deficit, which exceeded $1 billion last year.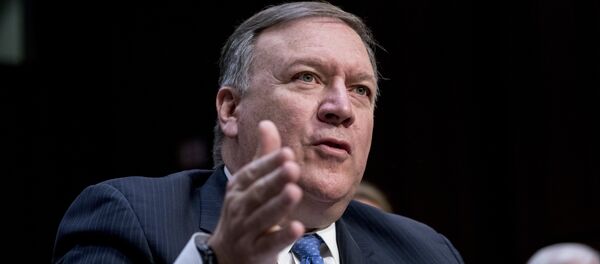 14 September 2018, 12:20 GMT
The US Department of State's director of policy planning, Brian Hook, stated that Washington's goal was to "increase pressure on the Iranian regime by reducing to zero its revenue from crude oil sales." Shortly afterwards, in July, Rouhani warned Washington against blocking Iranian oil exports, saying that "it would be meaningless that Iran cannot export its oil while others in the region can." 
Iran has repeatedly threatened to block the Strait of Hormuz, thereby cutting off the main oil shipping route, as a counter-measure to any hostile actions initiated by the US.
READ MORE: Iran Wants to Relocate Its Main Oil Export Terminal in Face of US Sanctions
The US administration pulled out of the landmark  2015 nuclear deal with Iran on May 8, citing the Islamic Republic's non-compliance with the treaty's demands to ditch its nuclear program in exchange of eased sanctions. The move was harshly criticized by a vast number of European states at the time. The first round of economic limitations comprising a ban on operations with US currency, trading in gold and other precious metals, buying aluminum and steel for industrial purposes, and performing activities related to Iran's sovereign debt, took effect on August 7. The second phase, namely sanctions on Iran's shipping, the country's oil and gas trade, as well as foreign transactions, will apply starting from November 4.