Sputnik discussed Paul Manafort's plea deal with Joshua Dressler, a law professor at Ohio State University, and who is one of the US' most respected authorities on the subjects of criminal law and procedure.
Sputnik: What are your thoughts about this decision by Paul Manafort to accept a plea deal and what do you think this will mean for the Mueller investigation and for Donald Trump?
Joshua Dressler: Well, I think from Paul Manafort's perspective he is doing it because he really was facing probably the rest of his life in prison and also substantial attorney fees that obviously be left upon his family.
READ MORE: Ex-Trump Campaign Chairman Manafort Agreed to Plead Guilty — Reports
So I think he felt this was the only way out for him. And I have to think that Mueller, in making this offer, must believe that Manafort has some substantial information and documents that would be very helpful to the investigation.
Sputnik: Is there anything more substantial to give us the impression that Manafort does have information that could be incriminating?
Joshua Dressler: Well, he was involved in key moments during those five months, at least in certain conversations, from what we understand from other news media reports. The offer by Mueller is so significant in terms of dropping so many charges and preparing to indicate to the judge cooperation, if Manafort offers true cooperation, then I think we have to assume that Mueller knows that there are important documents or other important information that Manafort has been holding back on and will now provide. I think most of it is going to probably focus in on, perhaps President Trump, but also members of his family, the real inner circle of the White House.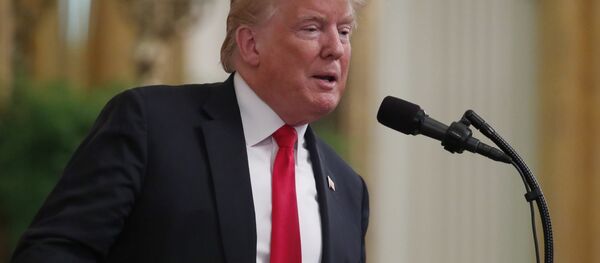 26 August 2018, 03:56 GMT
Sputnik: We also heard that Manafort has agreed to not just talk about Trump, but anything that Mueller might request. I'm just wondering how wide that is, since you mentioned the family of Donald Trump and his inner circle.
Joshua Dressler: The Mueller investigation is a very broad one and so that indeed, anything that Manafort may know about anything that has been done by the inner circle that could potentially be criminal, even if it has nothing to do with the alleged collusion between Russia and the White House, would be a fair game. That could be financial matters as well.
Sputnik: Trump had actually praised Manafort before, that he "wasn't selling out" and "not going to give up" all kinds of promising information to get a softening of his term. He actually hinted that he was ready to pardon him. Why did Paul Manafort decide to do this and not wait for a presidential pardon? Do you think that he doesn't trust Donald Trump to do what he has hinted he'll do?
Joshua Dressler: I think that probably Manafort's attorneys said to [him] that probably a pardon from President Trump was not likely to happen, at least not at the stage that was most critical to Manafort. Trump would want to pardon Manafort potentially before Manafort would hand over any information to Mueller, but if the president did that he, the president, would then be subject to a possible impeachable charge of obstruction of justice.
READ MORE: Trump's Aides Fear President to Pardon Ex-Campaign Chief Manafort — Reports
So, realistically, the only time, I think, that the president would have considered pardoning Manafort would have been at the very end and by very end it's too late to help President Trump. So I think Manafort realistically knew that a pardon was not likely.
The views and opinions expressed are those of the speaker and do not necessarily reflect those of Sputnik.