Emergency response teams have been briefed on the storm as it approaches the Taishan Nuclear Power Plant and the Yangjiang Nuclear Power Station, both in Guangdong province, the South China Morning Post (SCMP) reported Saturday.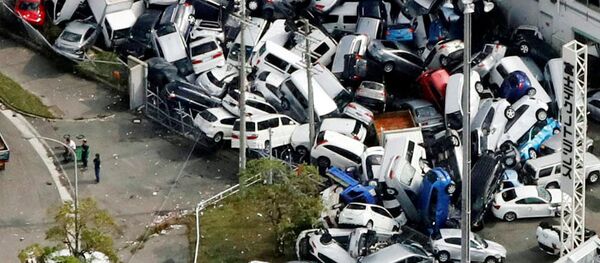 5 September 2018, 08:07 GMT
"All emergency personnel are at their posts and have conducted their preparatory work. The Taishan plant is fully prepared for the typhoon, and everything is in its place," Chinese officials stated, according to SCMP.
The Taishan plant is about 135 kilometers south of Hong Kong while the Yangjiang plant is some 230 kilometers west of Hong Kong.
Yangjiang plant manager Chen Weizhong said on Chinese messaging app WeChat that "all departments must attach the highest level of importance to this and adhere to high standards to strictly ensure the preventive measures are implemented."
Officials in China are trying to avoid another Fukushima-like disaster. In March 2011, a tsunami resulting from a 9.0 magnitude undersea earthquake caused Japan's Fukushima Daiichi nuclear power plant's power supply and emergency generators to fail. Due to the power failure, meltdowns occurred in three reactors, resulting in the release of large amounts of radioactive material into the groundwater and subsequently into the ocean.
A Yangjiang resident recently told SCMP that she had stocked up on food supplies in preparation for the typhoon.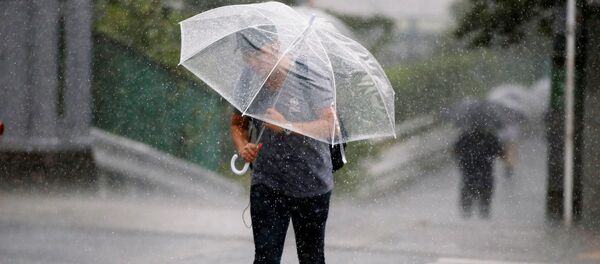 23 August 2018, 06:50 GMT
"I am scared," she said. "Even though Yangjiang has typhoons every year, this time it is very strong. I bought some vegetables that can be kept for a few days."
However, another resident, who runs a tea shop, is not worried about the typhoon.
"We're not worried because even if the typhoon is strong, the Yangjiang nuclear plant will take the appropriate measures to ensure it is secured."
"The sun is shining outside. Customers are not talking about the typhoon, they said it is very hot and asked us to turn the air conditioning up," the resident added.
Mangkhut is currently barrelling through the Philippines — where it killed 16 according to early reports — and is predicted to reach the Chinese mainland Sunday.
According to the China Meteorological Administration, the typhoon maintains a yellow alert, the second-highest level on the typhoon scale.