The new tariff percentage will likely be about 10 percent, below the 25 percent announced when the Trump administration first said it was considering this round of tariffs, the Wall Street Journal said, citing sources familiar with the matter.
On Thursday, Trump suggested that the US was not in a rush to strike a trade deal with China. The US president denounced a Wednesday article in the Wall Street Journal claiming that US Treasury Secretary Steve Mnuchin had reached out to senior Chinese officials offering another round of trade talks.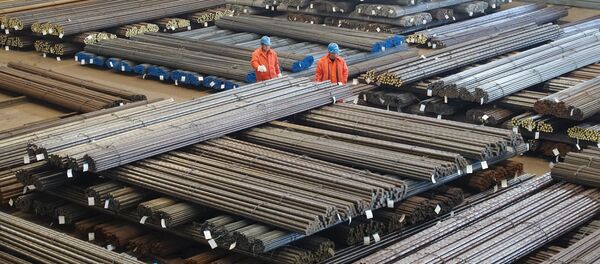 13 September 2018, 23:44 GMT
Trump also claimed that the US economy is continuing to grow, and accused Chinese markets of falling. Trump declared that the US would soon bring billions of dollars into the country as the result of his tariff policies.
Trump promised last week that these new levy measures would not be the last, arguing that China has not given up what he considers to be unfair trade practices.
China-US trade tensions sharply escalated in March, after Trump announced high import duties on steel and aluminum. Since then, Washington and Beijing exchanged several rounds of tit-for-tat tariffs, with bilateral trade consultations failing to yield results.
READ MORE: US-China Trade War Opens Export Opportunities for Russian Manufacturers — AmCham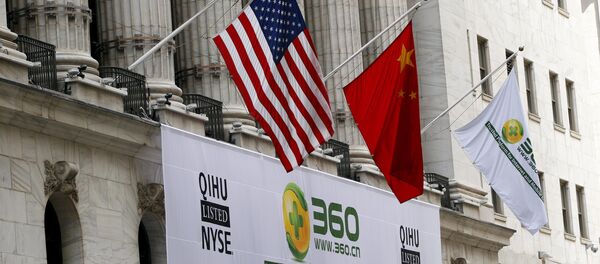 23 August 2018, 10:44 GMT
Meanwhile, CNBC reported Tuesday that Beijing has been seeking permission from the World Trade Organization (WTO) to impose sanctions on the US. China's request is scheduled to be heard at a special meeting of the WTO's dispute settlement body next week.
Beijing cited in its request Washington's non-compliance with a ruling over US dumping duties. The move could lead to years of legal wrangling. In addition, Beijing has repeatedly vowed to retaliate if the US takes any new steps to impose tariffs.
According to Reuters, the new $200 billion tariff list would include various internet technology products, electronics, printed circuit boards, and consumer goods ranging from handbags to bicycles and furniture. Adding in the $200 billion list and another $267 billion of Chinese goods, total imports from China facing tariffs would exceed the $505 billion in goods that the United States imported from China last year.
READ MORE: Beijing May Weaponize Its 'Invisible Tool' in Trade War With US — Think Tank